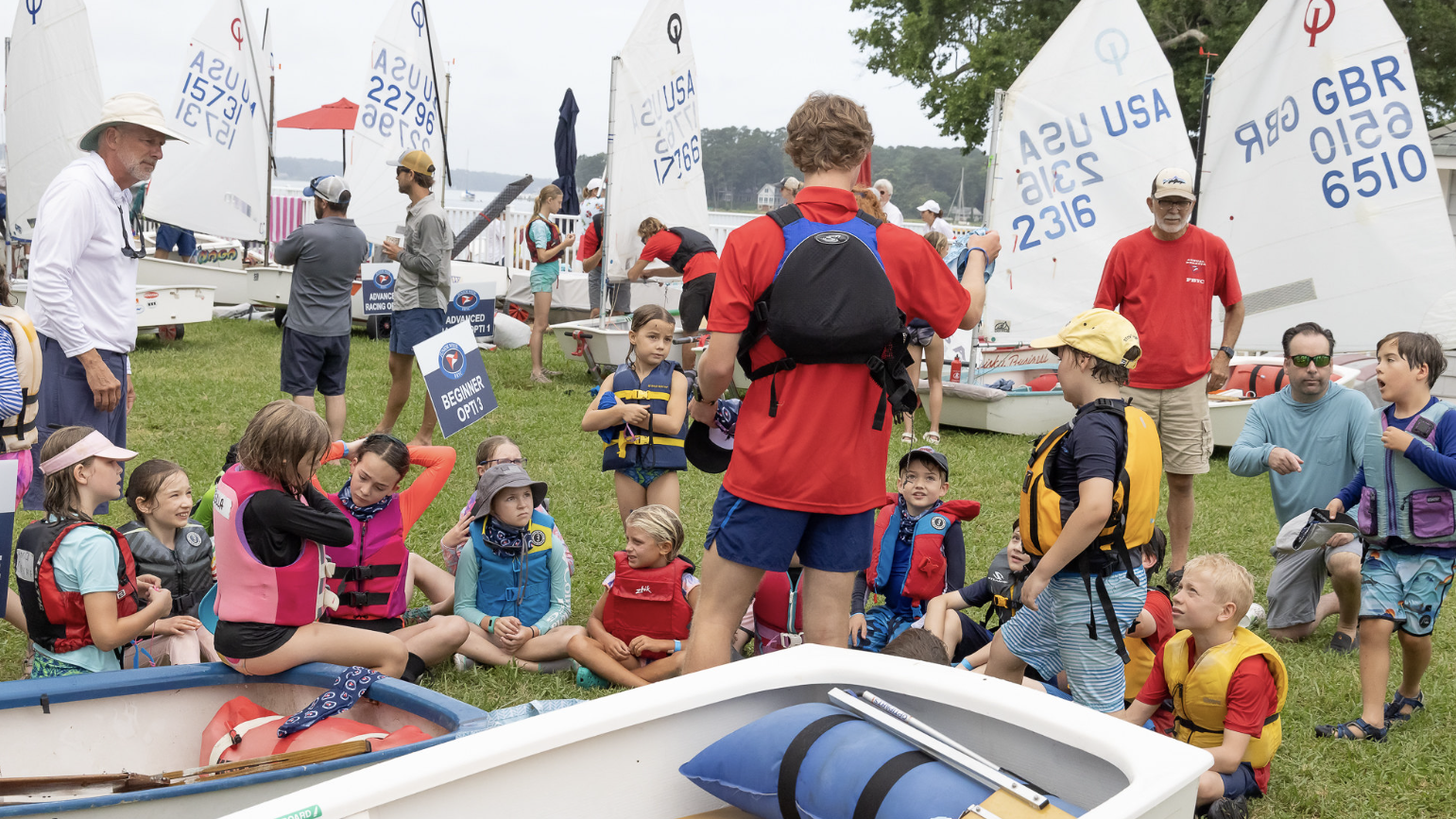 When: June 19-24th
Junior Week is for Juniors ages 6 to 18 and consists of five days of sailing instruction. Junior Week is a great way for Juniors to kick-off their sailing season, with lots of on- and off-the-water instruction, hanging with their friends, and spending time with their parents! Juniors completing Opti Kids who want to continue their training may participate in Beginning Opti.
Click this link to enjoy photos from the 2021 Junior Week at FBYC: https://flic.kr/s/aHsmW4QJRY
Coaches for Junior Week will include professional coaches and volunteers. It is hoped that all FBYC Juniors will participate, and Junior Week is also open to non-club members. Entertainment will follow after sailing, and will likely include a Kona ice truck, ice cream, pool parties, and a family cookout.
Accommodations
NOTE: A parent or guardian is required to stay on site for the entire camp. Parents can sub for each other. Meg Phillips is going with Beau and Noah.
Tent camping at the yacht club. There are showers, etc if you've got a tent there is no charge. No TVs or pop ups on yacht club grounds. Tent amping only. The yacht club is very nice with a pool
There may be other nearby camper options.
Deltaville Dockside Inn https://deltavilledockside.com/
Daily Schedule

Documents & Registration
Some of the registration links, documents, etc are still to be published by the hosting club.
Location
The Fishing Bay Yacht Club is located in Deltaville, VA