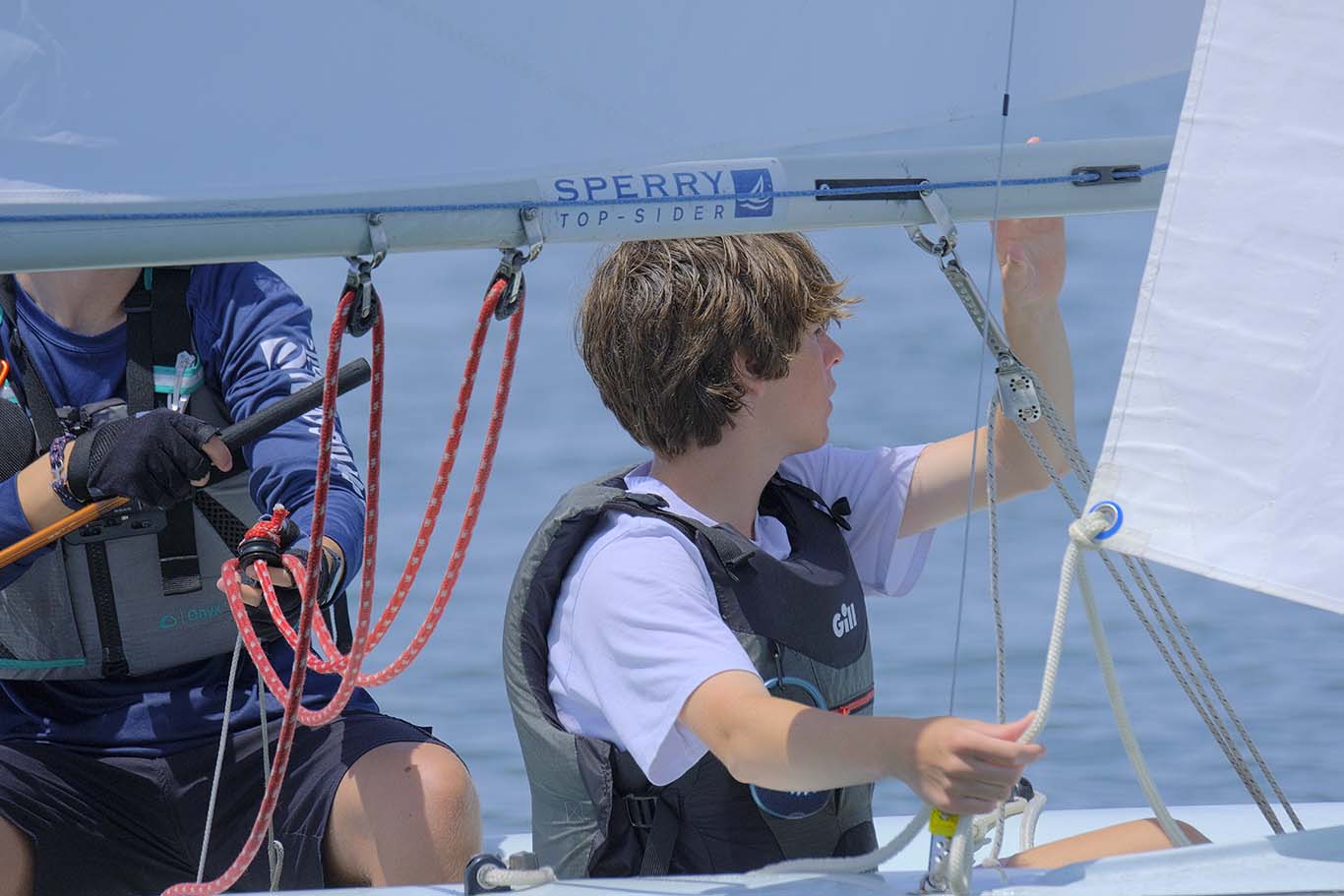 Hatteras Sailing's Junior Sailing Program
Frequently Asked Questions
How can I set my kid up for successful sailing experience?
there is limited time and much to accomplish
show up and be on time
each week builds on the previous week's learning
it will be difficult for your child if you miss a lesson
How do I make up a lesson?
You can make up a lesson with a private coaching session. The cost for private coaching is $120 per 2 hour session. Click here to schedule private coaching.
What if I am going to be absent?
Please text 252-999-9659 24 hrs prior to practice so that the coaches can react and plan accordingly.
Can parents attend sailing practice?
No. Please drop your kid off and pick up. Kids need room to grow, thrive and learn independence. We create opportunities for parents to see kids showing off sailing skills in regattas and sailing parades at the end of the season. If you'd like to help out, we have volunteer opportunities listed here.
How can I communicate with Hatteras Sailing?
The team text is our official channel of communication. Any questions, requests, feedback, or complaints should be sent directly via text message to 252-999-9659. Any text message sent to this number is visible only to Coaches, Program Director, and Chairman of the Board. You can direct message, reply, or call that number to reach Hatteras Sailing.
How can I complain, give feedback, or express a concern about something?
Feedback is very much appreciated. However, please do not provide feedback to the coaches during, before, or after practice. This can be distracting and delay coaching for all the sailors. Please send feedback via the team text number, 252-999-9659.
It is our goal to build a world-class sailing program, and we are all working very hard –> it takes untold house from our volunteers, administrators, coaches, and board members. Phone calls are difficult because we are often on the water. If you need a call back, please request a phone call in a text and someone will get back with you via phone call.
What if I have an emergency?
Call 252-999-9659.
What gear do I need to buy and bring for my sailor?
Sunglasses: polarized. Don't buy expensive ones. They will likely get broken or lost.Hat, sunscreen, water, snack.
Lifejackets: It is NOT mandatory to have your own but most kids like having their own. If you have your own, please take it with you every practice. It will get used if you leave it.
Shoes: My recommendation is old tennis shoes, keens, chacos, shoes that strap to your feet and add a layer of protection.
How do I answer questions from other parents in the community?
If you hear other parents asking questions or expressing concerns about the sailing program within the community, it is always good to share these three important points:
Sailing is very weather dependent and not every kid will fall in love with sailing
The volunteers, administrators, coaches, and board members all work very hard to make this happen for our community
The program is a not for profit community sailing program so much of the work is done by volunteers and parents
How they can get involved – call or text Hatteras Sailing at 252-999-9659 – read the website.
We are here for the kids, so if there is anything you think we need to know for your child's success, please tell us.
Junior Sailing Levels and Boats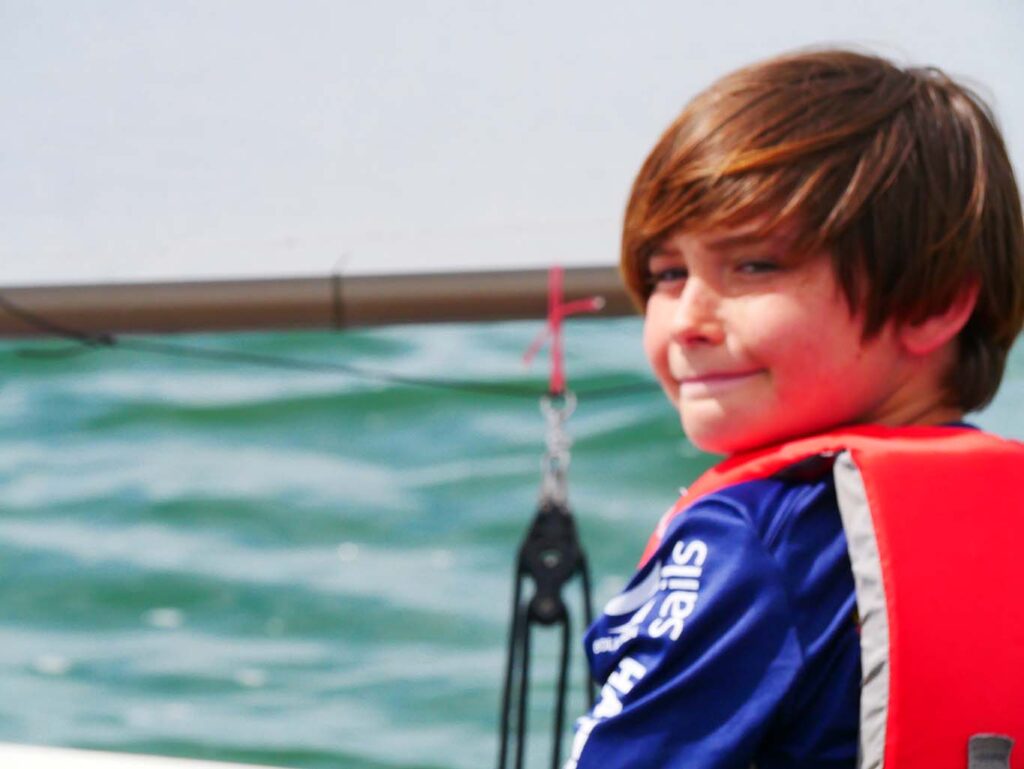 Beginner Opti
We've put together an exciting and fun curriculum for our beginner summer sailing. The goal for beginner sailors is to get prepared to graduate to solo sailing in a later season. Sailors are focused on learning the following important concepts and skills.
grow swimming skills and confidence
learn the boat parts and terminology
learn to find the wind and discuss the wind direction and speed
become comfortable righting the boat without sails
build friendships & have fun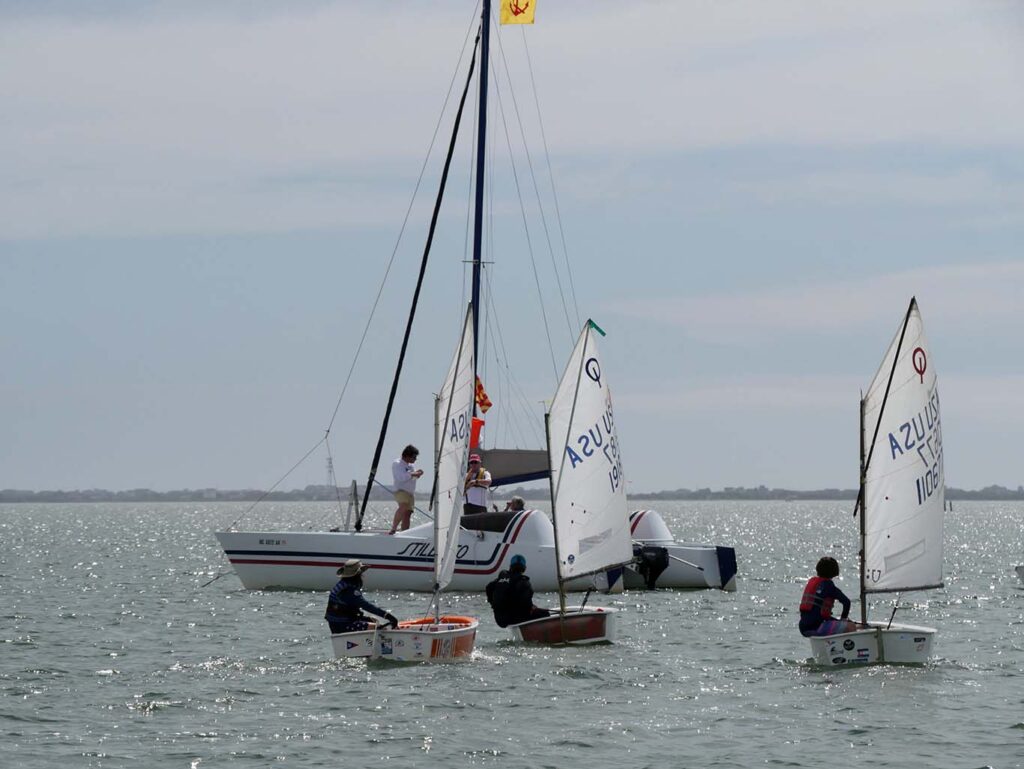 Intermediate Opti
The intermediate program will develop our young sailors past the beginner phase. We will focus on becoming proficient at the skills the students already have from rigging the boat, to making it sail where they want more efficiently. The hope is that by the time they are done with the intermediate level they will be ready to move on to race if they so desire.
Building confidence in their skills
enjoy the experience of sailing solo
intro to racing skills
prep for first regatta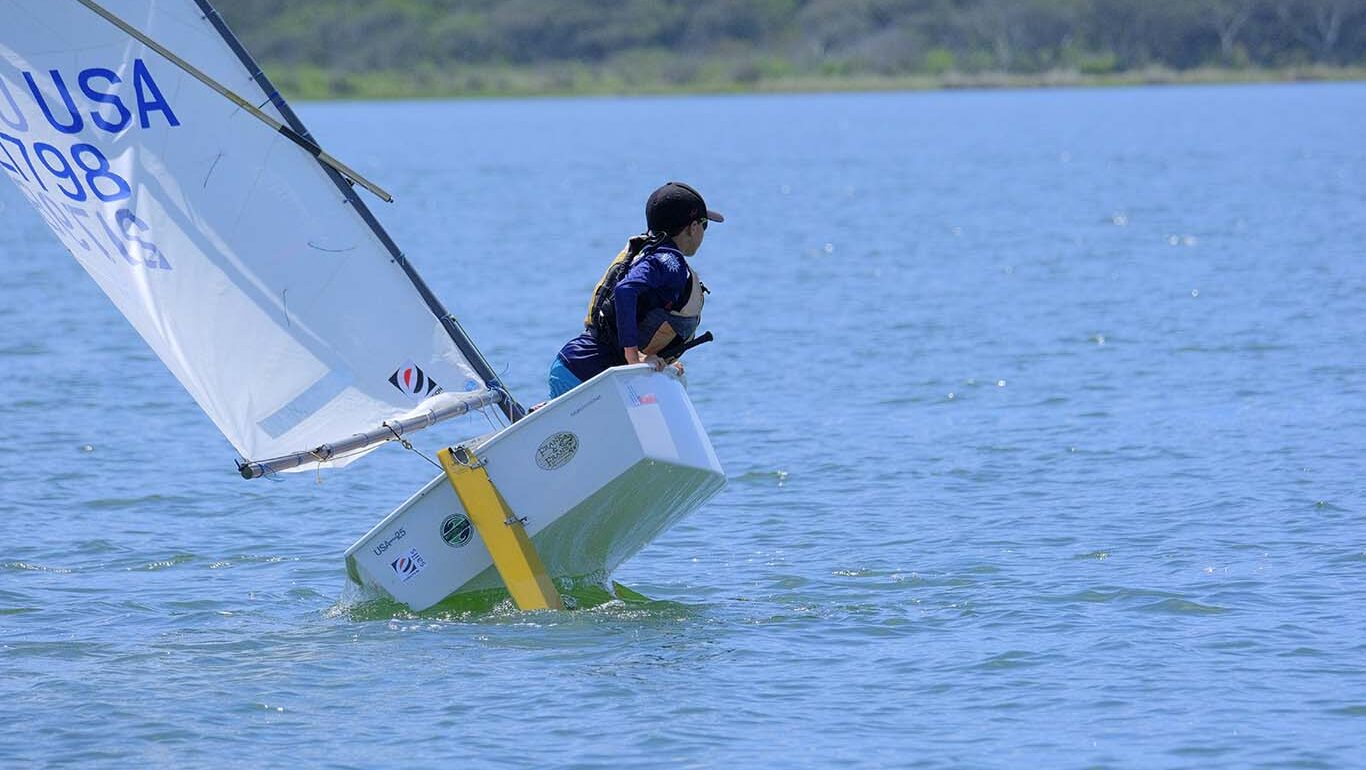 Opti Invitational Race Team
Race team opti is for our kids that can sail confidently solo, sail a close-hauled course, and are ready to take their sailing to the next level. Each sailor will be assigned a boat that will be theirs for the summer. They will be responsible for the upkeep, maintenance, and care of the boat. This is something they should take pride in and be proud of!
Building confidence in their skills
Enjoy racing
build upon the foundations
Travel to regattas
420 Race Team
420 race team is for our kids who have been sailing in opti and are now too big and are ready to move up boat sizes. Or for our older kids who are new to sailing. Crew pairing will change as the coaches figure out what skill level everyone is at. And what makes the most sense for both people in the boat to be the most successful.
Middle & High School Sailing
2-person Team sailing builds
Crew position available for beginners
Skipper position for more experienced sailors
Collegiate sport – great on college applications
Cape Explorers Camp
Kids explore the hidden bayside beaches bordered by beautiful live oak canopies, where they can play in the shallow water and learn about the sea creatures. Cape Hatteras is surrounded by fabulous habitat for exploration bordered by the Atlantic Ocean and the Pamlico Sound. Make friends and go exploring.
Exploring
Swimming
Paddling
Sailing
Boating
Fun
An Emphasis On Safety And Fun
Trained in first aid and safe boating, our coaches focus on teaching the campers how to boat, swim, and sail safely and confidently. Personal Flotation Devices are required. We recommend all kids have a shorty i.e. short sleeve and legged wetsuit and water shoes to protect their feet from getting cuts from oyster shells.
Cape explorer camp is a well rounded and fun exploration of some of the wonderful sites, nature, sports, and history that we all love about Cape Hatteras. From the Shipwreck Museum (as a good alternate indoor activity in bad weather days) to the Clam Shoals just a few mile out in the middle of Pamlico Sound. Catch and release some Blue Crabs, Ghost Crabs, and Sea Clams!
Bad weather, no problem! On rainy or too windy days the coaches have alternate educational fun planned.
Invitational Sailing Team & Travel Sailing
The Invitational Travel Sailing team is for sailors who are serious about growing their skills and competing regionally against sailors from other schools and clubs. In order to be invited onto the travel sailing team, the sailor must have shown coaches a commitment to the sport, a willingness to learn, and a passion for competition. There are sponsorships available for travel sailors who exhibit a superb commitment and promise of talent.
If you are interested in joining the travel sailing team, please make sure your coaches know that you are interested and they can help you develop your skills in that direction.
If you are a sailor with an invitation to the travel sailing team and need more information on finding sponsorships, please reach out to your Head Coach. She will be able to help you in that process. Here are a few first steps:
perform well at practice
compete in local regattas on Hatteras and in Manteo
perform well in the local regattas
find opportunities to help with junior coaches
attend extra practice opportunities
take good care of your boat
become a leader in your class