Coaches create invitational sailing team for Hatteras Island Youth
The Hatteras Sailing Organization together with its coaches agreed to launch an invitational sailing team. The Hatteras Sailing Organization is made up of local sailors, parents, and community leaders committed to invest time and resource in growing the sport of sailing on Hatteras and also training up a group of competitive sailors out of the local youth on Hatteras Island.
Many parents and kids dream of becoming professional athletes, but that road could be difficult for Hatteras kids in sports such as soccer, football, baseball, and basketball because of Hatteras's low population and remote location. However, local youth have a premium training ground for sailing. In fact, Hatteras is in one of the best places in the World for Sailing!
Wind,
water,
waves
In sailing, Hatteras has an advantage
On Hatteras Island, we have an advantage over much of the world when it comes to wind, water, and waves. Hatteras attracts many highly skilled water-sport enthusiasts from all over the globe. Yet a large percentage of our local youth are not encouraged or motivated to participate as much as parents hope they would.
"Kids are resistant to try new activities and brave new adventures, but parents can encourage their kids to stick with it and watch that sense of adventure develop. Over time, we hope these kids will grow to love being out in the gorgeous environment we all call home."


Board Chairman, Jay Phillips says,
Sailing leads to promising futures
Sailing – like fishing, surfing, and kiteboarding – is a sport in which our community can reasonably offer world-class training for our youth. There is little excuse for our community not to nurture this training opportunity for our youth! Colleges and universities offer scholarships for competitive sailing! The US Military academies have sailing teams. The Olympic sailing events include sailing, windsurfing, and kitesurfing. Collegiate sailors often prove to be successful later in life because the sport of sailing is an incredible living classroom stimulating character and intellectual growth. Many sailors continue sailing professionally throughout life.
What does it really take?
To fully benefit from a youth sailing program, it takes more than a summer camp or a start late in the game. Sailing is competitive and many of the kids in collegiate programs start young and stay consistent in sailing programs from age 8 through high school. Many high schools around the nation have varsity sailing teams! However, few have the advantage of consistently high winds and an amiable temperature year round for sailing — but Hatteras does!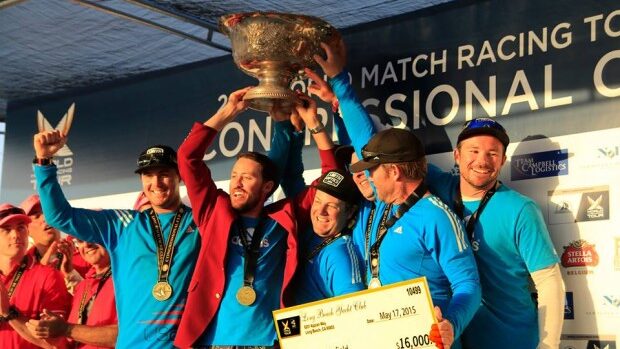 Sailing is an individual sport
Sailing does not require a big team format for individuals to excel. Collegiate and olympic boats are crewed by one or two person teams. A local one-design fleet of 2 or more boats can build top notch international competitors. A good example is Taylor Canfield from St. Thomas Yacht Club. The Yacht Club started with just a couple IC24s, and Taylor Canfield was able to build his skills. Taylor is now one of the world's premiere sailors, an America's Cup Skipper, and Top International Competitor.
Charlie Ogletree from nearby town of Columbia, in Tyrrell County has sailed professionally for more than 20 years. Charlie graduated from Tyrrell County Public Schools and went on to be a top Collegiate Competitor for Old Dominion University. He has earned at least 3 Medals for the United States in the Olympics. Even with no local sailing organization, Charlie's parents were able to encourage him and provide opportunities to build his sailing skills. At age 54 now, Charlie still is a highly paid professional sailor, boatbuilder, sailmaker and extremely high end racing tactician. This past month his team broke the Bermuda to Plymouth (England) Ocean Crossing Record on Team Argo.
Hatteras Island Invitational Sailing Team
Hatteras Sailing Organization's invitational sailing team is for local youth who show talent, motivation, and desire to excel in the sport of sailing. "We hope to provide opportunities for consistent practice and regional competition. These sailors can grow into world-class sailors", says Head Coach, Jay Phillips. The first invitational sailing team will be formed for the 2021 Summer Season, and the following youth have been invited to participate:
Noah Phillips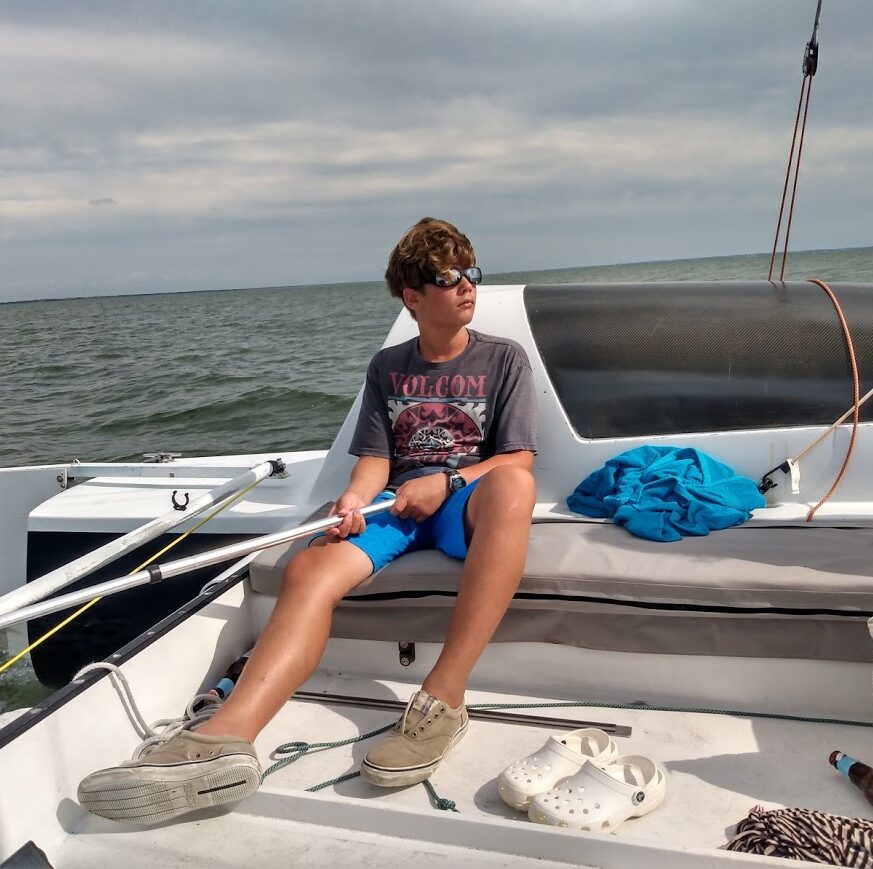 Nova Forman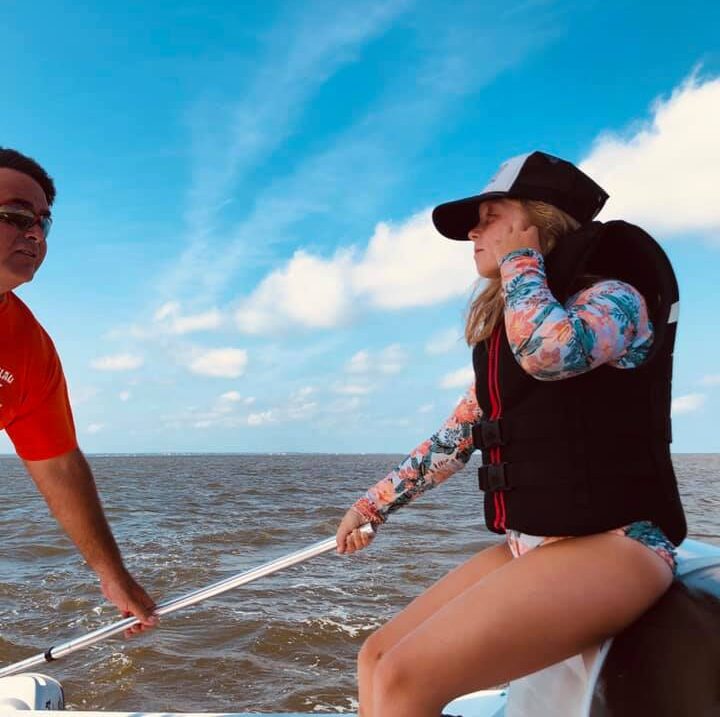 Conner Hakola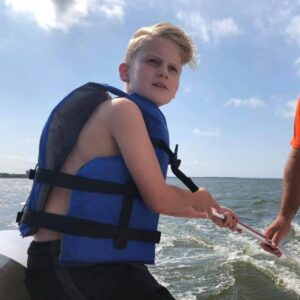 Cami Sedlak
Max Syrrist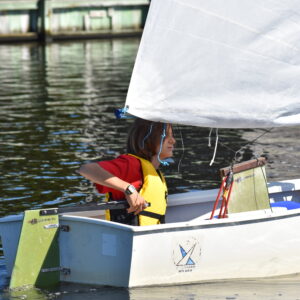 Joey Lettieri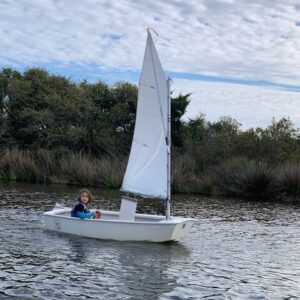 If you are interested in becoming involved, encourage local youth to sign up for beginner and intermediate sailing. We plan to promote sailors to the invitational team each year. Sailors can sign up for beginner and intermediate sailing by clicking here.