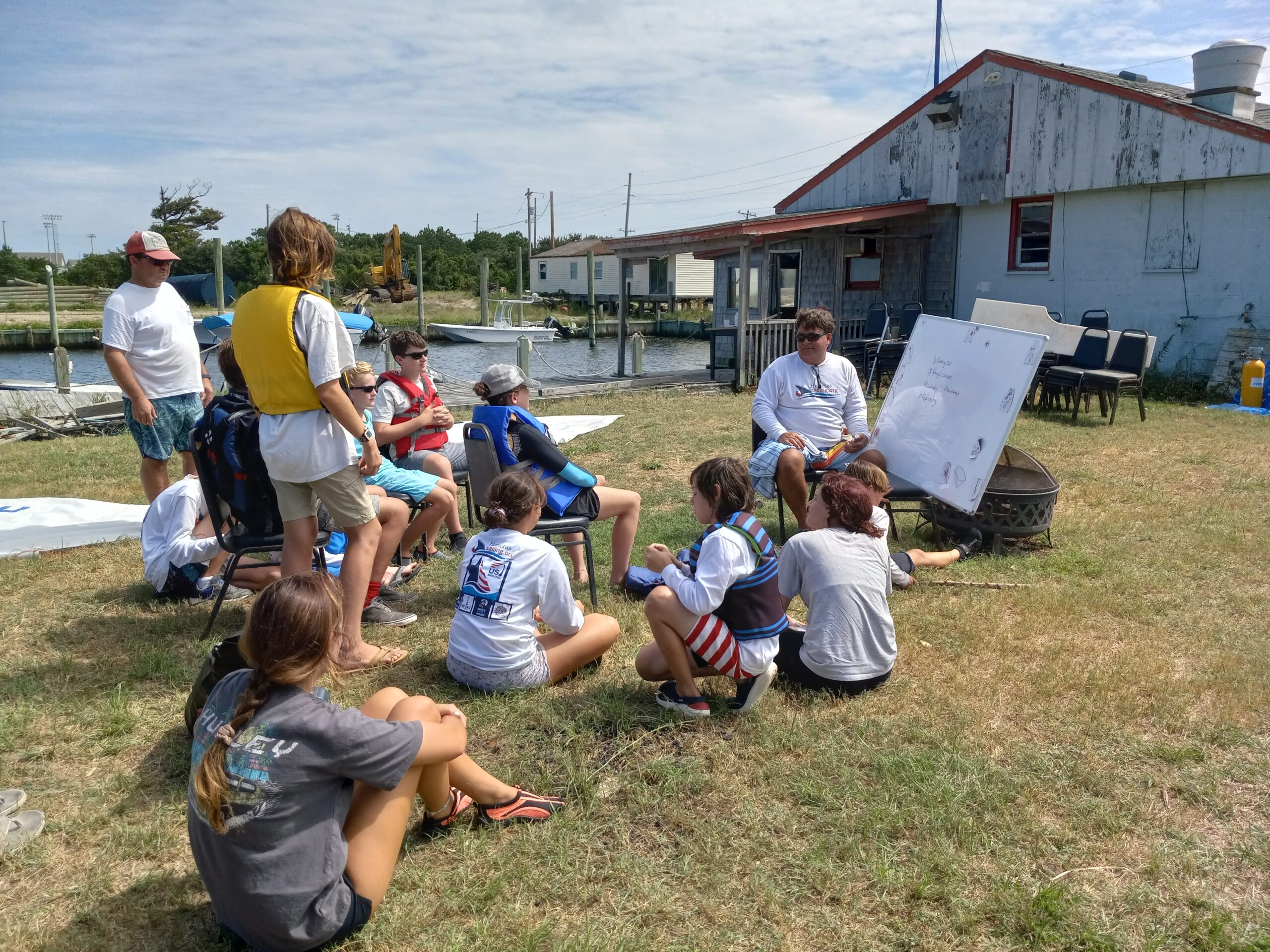 Hatteras Sailing to Host a US SAILING Small Boat Instructor Course Nov 8-9, 2021
UPDATE 10-18-2021: To further our objective of high level sailing education to Hatteras Island Youth, Hatteras Sailing is hosting a Level 1 Small Boat Instructor Course.. This is a certification course with US SAILING, where part of the course is done Online and then for 2 days an Instructor Evaluator comes to our location to see how well Instructor Candidates do actually sailing on the water and with teaching techniques. To get the in person certification on site here in Buxton we have to have 8 registrations for that part of the program.
There is finite registration space for the Online Class Sections. This section is not an "At your own pace" online course, it is actually an instructor lead virtual classroom where Instructor Candidates are given chances to practive their lesson plans and course instruction and is limited to 8. There are some early November Openings last checked, and openings later in November. If you are interested you have to:
Become a US SAILING Member
Register for the Online Course
Register for the Safe Boating Course
Update your CPR Certification
Practice 420 Sailing, so you can pass the in person evaluation.
All these instructions are on the US SAILING website so please check it out!