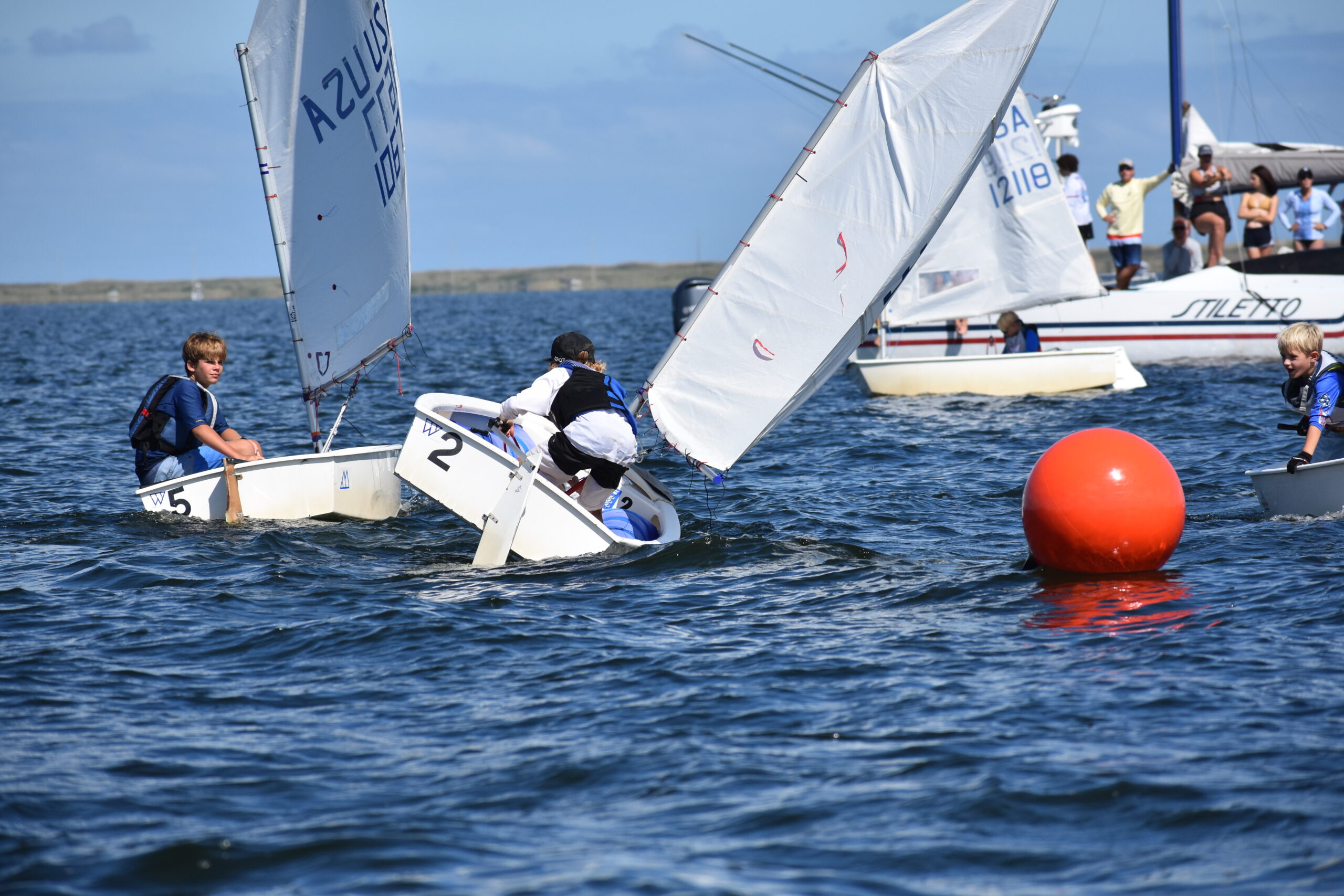 Hatteras Sailing Organization
Inspiring independence, seamanship, and respect for nature.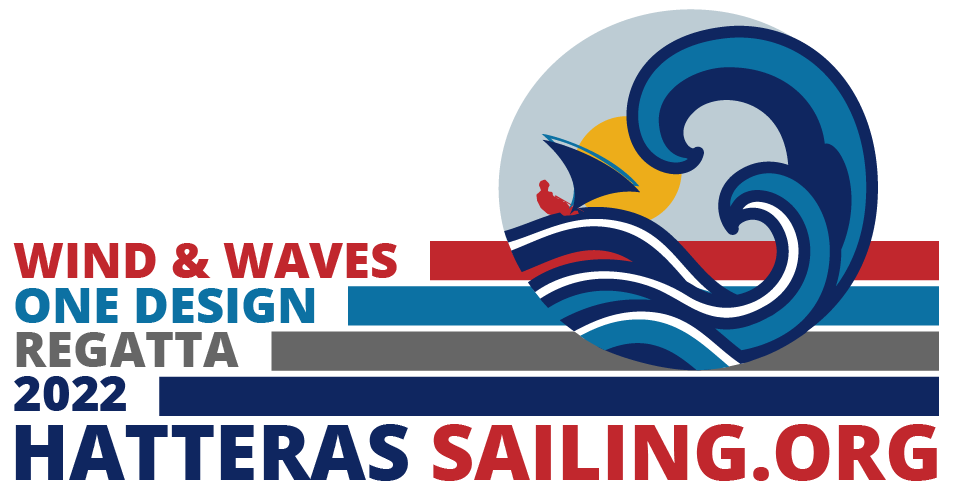 Wind & Waves Regatta
One Design Regatta, Frisco Woods, May 13-15, 2022
The springtime 'can't miss this one' regatta weekend jam-packed with sailing, surfing, great food, and top notch entertainment. Join us on the beautiful barrier island of Cape Hatteras, NC as we celebrate the best wind and waves on the East Coast. Check out the schedule for sailboat racing, surf sessions, beach yoga, barbecue, & band parties.
The weekend's festivities are being hosted by Frisco Woods Campground. Reserve a cabin, tent sites, or RV site and enjoy the full service facilities including a pool, pavilion, and more. The perfect springtime regatta getaway weekend designed with something for everyone. Adults and juniors are invited to participate in surfing camp, paddling races, yoga sessions, and sailboat racing during Frisco Wood's spring fest regatta on Cape Hatteras.
Support Hatteras Sailing
Become a Member
Hatteras Community Sailing (Hatteras Sailing) is a member-based organization, open to all, created to encourage sailing and competitive opportunities for our Island Youth.
Hatteras Sailing is a nonprofit community organization focused on inclusion of youth and adults who have a desire to learn more about our Island's wonderful natural assets!
Sponsor Youth Sailing
Hatteras community sailing offers a wide variety of sponsorship opportunities and each is tax deductible. We need support to establish a firm and sustainable future for the Hatteras Sailing Organization's US Sailing juniors program.
Corporate sponsorships and get a banner ad on our website, t-shirts, and on our social channels. Click to learn more.
click here for more sailing news
Sign up for Spring Sailing !!!!!

Register now for the best junior sailing program in the Outer Banks! Beginner, Intermediate and Advanced programs available on Optimist, 420, and Hobie 18 Catamarans! Programs begin April 2, 2022. Space is limited. First come first serve.

Ocracoke Spring Session Registration

Signup for Spring Sailing Session! 8 slots available in first class. Sing up NOW First come First Serve. Sailing begins first week of April. YEAH!

Ocracoke Sailing Raid

A weekend sailing and camping to Ocracoke Island Sailing Raid: a fun overnight sailing and camping adventure along coastal waters often with a competitive element with boats competing between planned destinations along the cruise. Let's sail to Ocracoke Island! To wrap up the FALL 2021 Season, Hatteras Sailing is going on a Sailing Adventure! Join […]