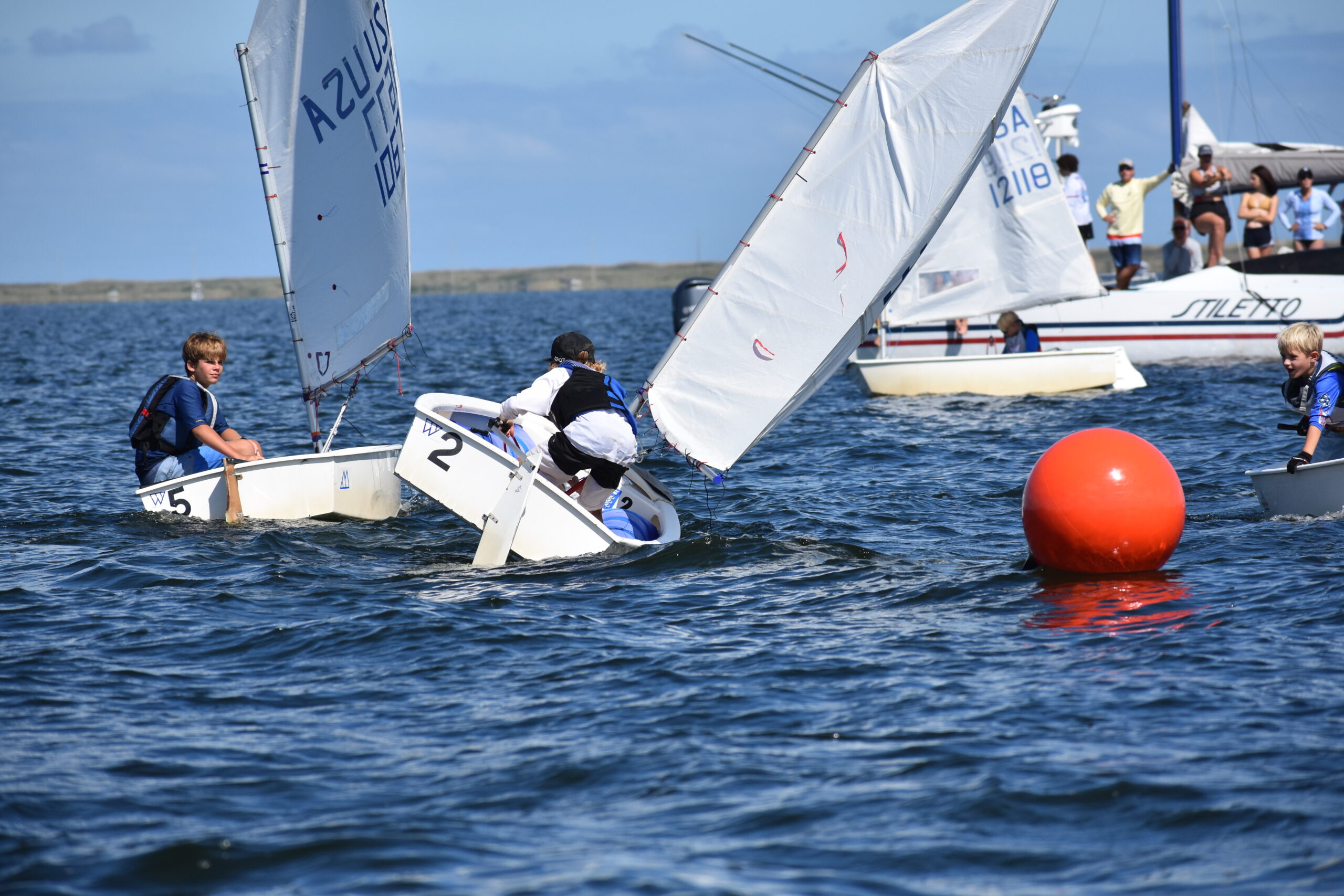 Hatteras Sailing Organization
Inspiring independence, seamanship, and respect for nature.
Become a Member
Hatteras Community Sailing (Hatteras Sailing) is a member-based organization, open to all, created to encourage sailing and competitive opportunities for our Island Youth.
Hatteras Sailing is a nonprofit community organization focused on inclusion of youth and adults who have a desire to learn more about our Island's wonderful natural assets!
Sponsor Youth Sailing
Hatteras community sailing offers a wide variety of sponsorship opportunities and each is tax deductible. We need support to establish a firm and sustainable future for the Hatteras Sailing Organization's US Sailing juniors program.
Corporate sponsorships and get a banner ad on our website, t-shirts, and on our social channels. Click to learn more.
click here for more sailing news
Ocracoke Sailing Expo

Our club owes its success in no small part to Colington Yacht Club's generous loan of 7 Optis to kickstart our program. Let's pay it forward and help our neighbors in Ocracoke get started this upcoming season. A few local residents of Ocracoke have reached out to us for help getting started. What better way to motivate their group and peak the interest of the youth than having a mini-regatta sailing expo on Ocracoke in Silver Lake. This expo is the first step we can take to help our neighbors on Ocracoke launch a junior's program. Read more for the top reasons to come out and support the Ocracoke Sailing Expo

Ocracoke Sailing Raid

A weekend sailing and camping to Ocracoke Island Sailing Raid: a fun overnight sailing and camping adventure along coastal waters often with a competitive element with boats competing between planned destinations along the cruise. Let's sail to Ocracoke Island! To wrap up the FALL 2021 Season, Hatteras Sailing is going on a Sailing Adventure! Join […]

2021 Cape Hatteras Lighthouse One Design Regatta – Opti Sailing Gallery

We have so many photos from Sunday and Saturday. These are the photos taken on Meg & Jay's Nikon on Saturday only. When we get he other photos from other cameras and angles I will re-post the link and update you all! There are some really great photos here for sure!
click here for more sailing news