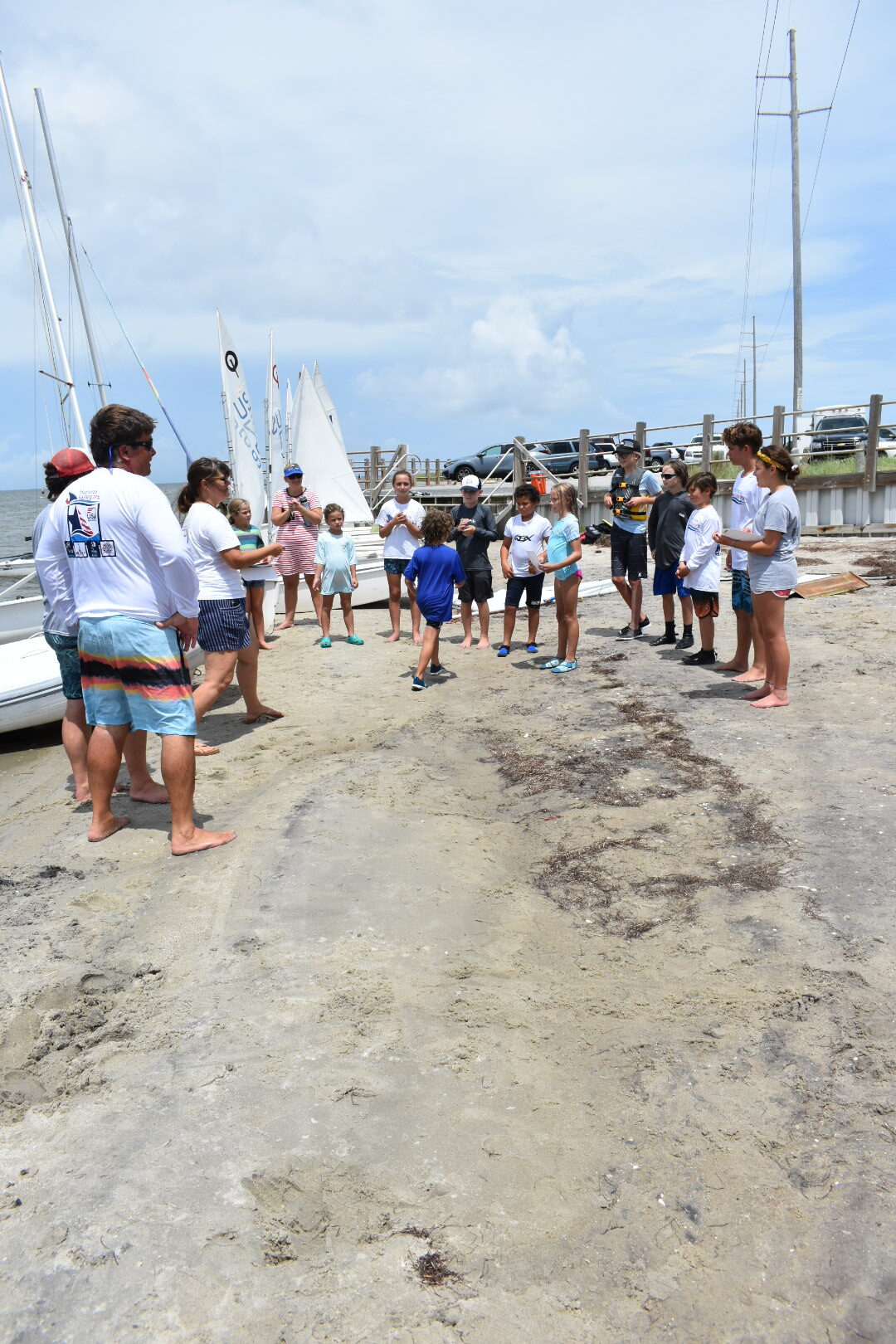 Hatteras Sailing Organization
Inspiring independence, seamanship, and respect for nature.
Cape Hatteras Lighthouse One Design Regatta Registration is open!
September 24-26th, 2021
The Annual Cape Hatteras Lighthouse One Design regatta is open to Optimist, 420, Hobie 18, and Flying Scot. Other one design fleets may register with a minimum of 5 boats within each respective class. Classes shall meet eligibility requirements no later than September 20th, 2021.
Enjoy a weekend jam packed with good fun and good friends on beautiful Cape Hatteras, NC where we've got wind and waves. Check out the schedule for sailing, surf sessions, beach yoga, barbecue, & band parties.
Early registration ends Monday, September 13th at 6pm
Early registration fees expire on Monday Sep 13th at 6pm. Late registration fee 30% increase. Please register before Monday September 13th so we can plan a great event!
Become a Member
Hatteras Community Sailing (Hatteras Sailing) is a member-based organization, open to all, created to encourage sailing and competitive opportunities for our Island Youth.
Hatteras Sailing is a nonprofit community organization focused on inclusion of youth and adults who have a desire to learn more about our Island's wonderful natural assets!
Sponsor Youth Sailing
Hatteras community sailing offers a wide variety of sponsorship opportunities and each is tax deductible. We need support to establish a firm and sustainable future for the Hatteras Sailing Organization's US Sailing juniors program.
Corporate sponsorships and get a banner ad on our website, t-shirts, and on our social channels. Click to learn more.
click here for more sailing news
2021 Cape Hatteras Lighthouse One Design Regatta – Opti Sailing Gallery

We have so many photos from Sunday and Saturday. These are the photos taken on Meg & Jay's Nikon on Saturday only. When we get he other photos from other cameras and angles I will re-post the link and update you all! There are some really great photos here for sure!

2021 Cape Hatteras Lighthouse One Design Regatta – Surf Camp Gallery

Endless Summer Surf OBX was gracious to sponsor a mini session surf camp before the sailing in Saturday. This was truly a highlight of the weekend, and all the kids and grownups had so much fun surfing. Thank you, Endless Summer!

US SAILING Small Boat Instructor Course – Level 1

Hatteras Sailing to Host a US SAILING Small Boat Instructor Course Nov 8-9, 2021 To further our objective of high level sailing education to Hatteras Island Youth, Hatteras Sailing is hosting a Level 1 Small Boat Instructor Course in Buxton this November 8 – 9. This is a certification course with US SAILING, where part […]
click here for more sailing news