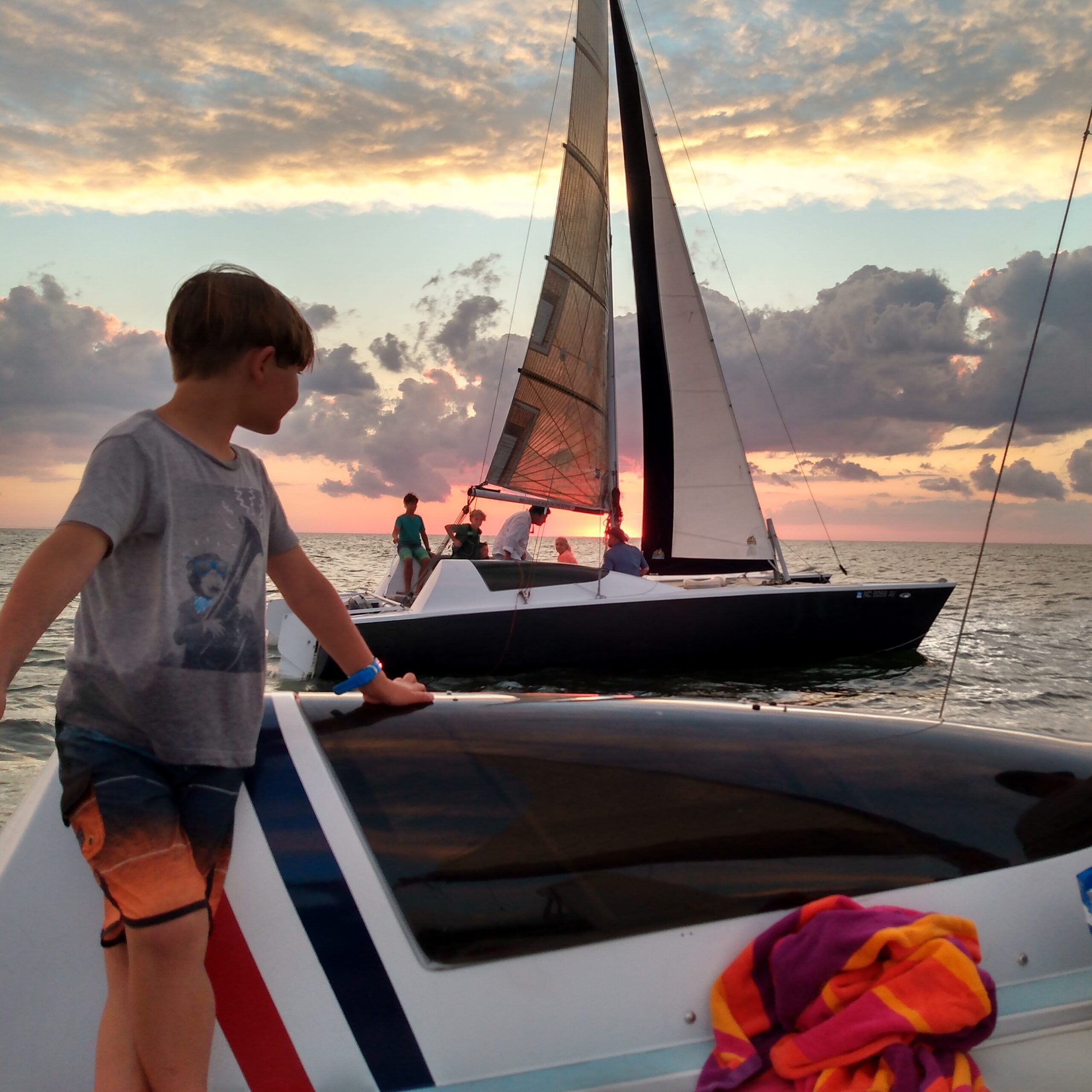 Phillips BoatWorks and Turner's Raw Bar present
Hatteras Cup Match Racing
Learn To Match Race Catamarans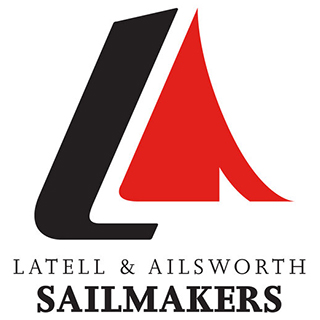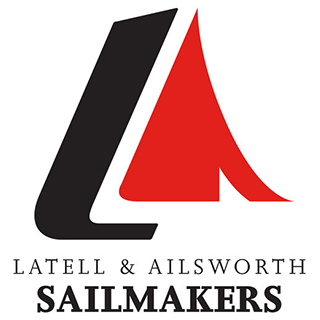 Phillips BoatWorks, Latell & Ailsworth Sails, and Turner's Raw Bar team up to present the First Annual Hatteras Cup Learn To Sail Match Racing Clinic.
Who: Grown Ups (21+ years old)
When: Fall '22 Weekends
Where: Hatteras Sailing Center in Buxton, NC
What: Learn To Sail on Phillip's Boatworks Stiletto-27 High Performance Catamarans. Test what you learned competing against your classmates in a Match Racing Series. Celebrate at the Awards Ceremony Afterparty at Turner's Raw Bar.
FREQUENTLY ASKED QUESTIONS
WHAT IS THE COST?
$395 per person **Net Proceeds benefit the Hatteras Sailing Youth Sailing Programs.
WHAT IS THE SCHEDULE?
| | | | |
| --- | --- | --- | --- |
| Training Session #1 | Sat | Nov 5 | 9am-1pm |
| Training Session #2 | Sun | Nov 6 | 1pm-4pm |
| Training Session #3 | Sat | Nov 12 | 9am-1pm |
| Training Session #4 | Sun | Nov 13 | 1pm-4pm |
| Hatteras Cup Match Racing Regatta | Sat | Nov 19 | 3pm-7pm |
HOW MANY PEOPLE CAN PARTICIPATE?
6-8 sailors can participate
IS THIS ONLY FOR BEGINNERS? CAN EXPERIENCED SAILORS PARTICIPATE?
All skill levels are welcome. This is a learn to sail series centered around the idea of match racing high performance catamarans. Beginners and experienced sailors will learn and have fun.
WHAT WILL WE LEARN?
High Performance Catamaran Sailing – In addition to basic sailing principles like points of sail, wind indicators, and boat handling, this series will teach the intricacies of maintaining control while sailing fast in close quarters. We believe racing is the best way to truly learn to be a great and safe sailor. For the grand finale, you'll compete against your classmates in The Hatteras Cup final match racing series as a great way to test the skills you learn against your fellow classmates.
points of sail
wind indicators
boat handling
tactics
strategy
wind shifts
boat speed control
racing rules
upwind sailing techniques
mark rounding techniques
starting techniques
HOW LONG IS THE SERIES?
Over 4 weeks, on Saturday from 9am-1pm, we will meet at the sailing center and begin with a chalk talk focused on a set of the knowledge points, sail scrimmages as we learn to sail the boats. Then around 12 noon we will return to the dock for a de-brief Q&A session and reflect on what we learned and experienced out on the water.
Then we'll compete in The Hatteras Cup. Putting all of the skills we learned together we'll race the two boats/teams against each other in a short match racing series.
Awards Ceremony after the racing at Turner's Raw Bar on the Final Saturday.
WHAT IS A MATCH RACING SERIES?
The America's Cup is a match race. A match race is when you race two identical boats against each other. If there are multiple boats in the series, they will race in preliminary rounds until the final regatta where only two boats remain and they race against each other for the series title.
In the America's cup, only the challenging teams race in the preliminary rounds of racing. The winner of the preliminary series challenges the cup holder. Only one team can challenge the cup holder and unseat the defender of the cup.
Just like in the America's Cup, the winning team of this year's Hatteras Cup will be the defenders of the cup next year. Be on the winning team and make history as part of the first ever Hatteras Cup!
Registration
There are two steps to register. 1) Registration form below 2) Pay the Tuition by clicking add to cart and checking out. Someone from Phillips Boatworks will contact you to confirm the schedule shortly after you register. If you have any questions, call or text us at Hatteras Sailing's team text number 252-999-9659