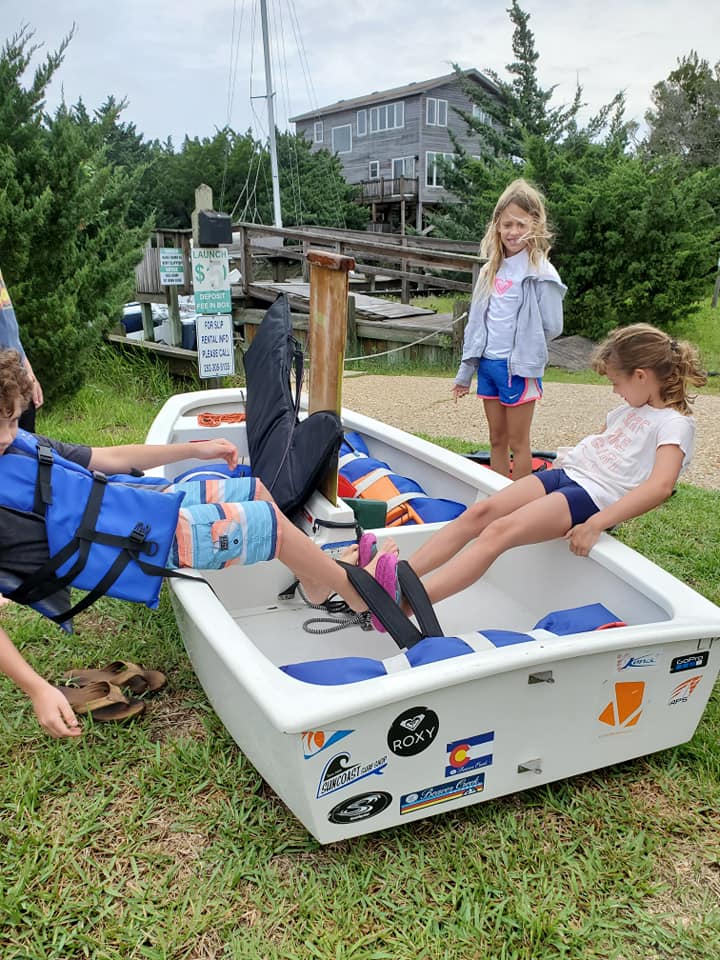 Hatteras Sailing Organization Membership
Membership Benefits
Membership Fees go to pay the administrative costs of being a nonprofit organization. This includes: Insurance, US SAILING Membership, State and Federal Fees, Accounting, Website Administration, Legal, etc. Any excess revenue from membership fees may go toward facility leases, maintenance, boat care, safety equipment, etc. Should the Board of Directors endeavor to purchase property for the organization, such as a marina and office, membership fees may be used for this as well.
Youth Sailing
Important! Membership is not necessary to register your children in our programs. It may get you a discounted registration fee, but it is not necessary to participate.
But, Membership fees support the club and help our team with better support, better equipment, and better growth opportunities.
… and more
Members are allowed free access to the boats when they are not in use with the Junior Programs.
Become a member