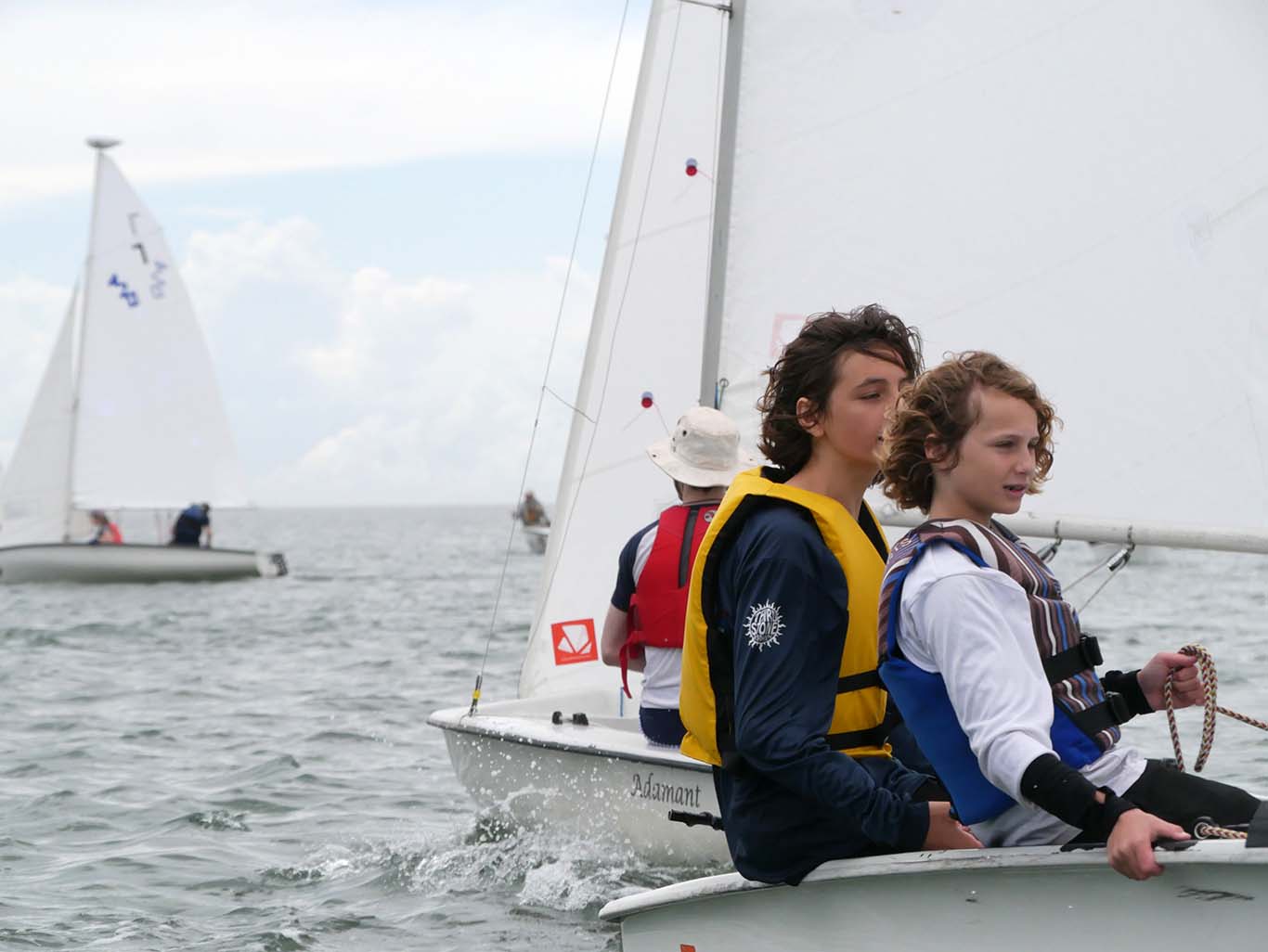 Hatteras Sailing Organization Membership
Membership Benefits
Membership Fees go to pay the administrative costs of being a nonprofit organization. This includes: Insurance, US SAILING Membership, State and Federal Fees, Accounting, Website Administration, Legal, Facility Costs, etc. Any excess revenue from membership fees may go toward facility upgrades, boat care, safety equipment, etc.
Youth Sailing
Important! Membership is not necessary to register your children in our junior programs. It may get you a discounted registration fee, but it is not required to participate.
Membership fees support the club and help our team with better support, better equipment, and better growth opportunities.
Adult Sailing
Hatteras Sailing teaches private and group sailing to adults. Currently, we teach on Stiletto-27, Hobie 18, and C420. Our club is looking at larger monohulls for adult sailing lessons and we will keep you up to date when that comes online.
Membership is not required for adult sailing lessons. Group Adult sailing lessons are available to residents of Hatteras Island.
… and more
Members are invited to participate in all our sailing and social events.
a full year of social events
jam packed calendar of sailing opportunities
use of club boats during any club-sponsored sailing event (first come first serve, charter fees may apply)
local regatta & travel regatta opportunities
one design racing right here on Hatteras Island
Become a member
If you are interested in membership in Hatteras Sailing, please complete the form below and we will send you our membership application.