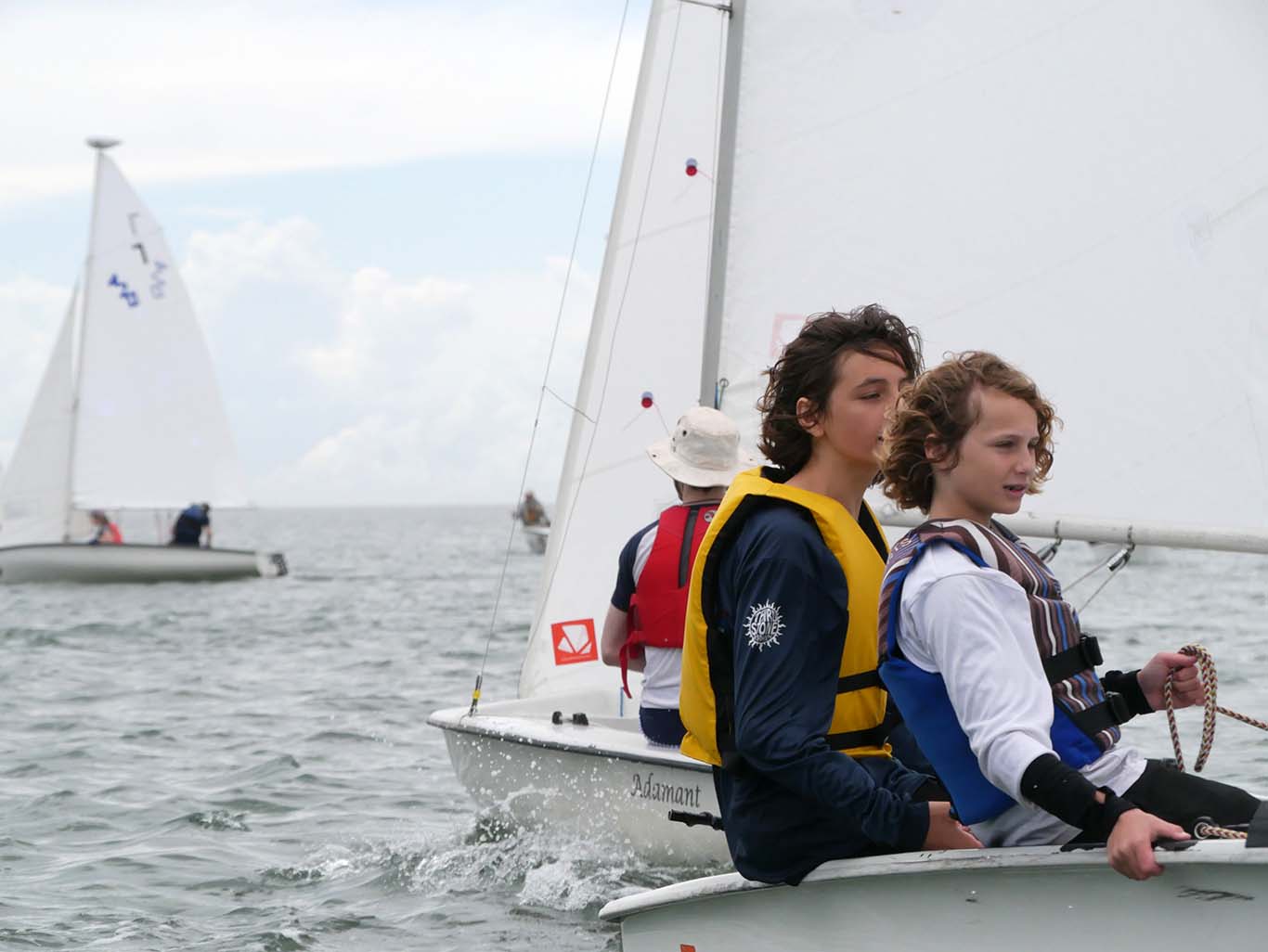 Hatteras Sailing Organization Membership
Membership in Hatteras Sailing is more than a discount program for sailing activities or a permit for boat storage. Membership is your commitment to support the Sailing Community on Hatteras Island as it matures into a world class, vibrant sailing community.
Hatteras Community Sailing provides sailing instruction and competition to youth and adult members on Hatteras Island, NC to inspire independence, seamanship, and respect for nature. We provide lessons, classes, and camps to teach sailing, water safety, boat safety, and boat maintenance. We sponsor local and regional sailing competitions to promote the sport. We use sailing to build skill, character, and self-confidence for our members.
HCS nurtures skilled and confident sailors to be a lifelong credit to Hatteras Community Sailing and the larger Cape Hatteras and Outer Banks Communities. Hatteras Sailing is a volunteer, not-for-profit organization overseen by a volunteer Board of Directors. Hatteras Sailing's members work to develop and nurture the sport of sailing on Hatteras Island for youth and adults. 
Membership Benefits
In support of our mission to develop sailing on Hatteras Island, members benefit from internationally standardized sailing education, fun social events, regular sailing, and one-design regattas. We socialize with other Hatteras Island sailors and compete in sailing regionally, nationally, and internationally.  Membership is not required to participate in our educational programs, sailing festivals, or regattas but there is a worthwhile discount and incentive for membership. 
Hatteras Sailing supports a wide range of sailing interests and all experience levels. We have sailing programs for adults and juniors to learn to sail, and social opportunities. Our members benefit from discounts on dockage and on-land storage. While our sailing programs are not exclusive to members, members benefit from discounted rates on most sailing opportunities and home regatta sailing.
Youth Sailing
Important! Membership is not necessary to register your children in our junior programs. It may get you a discounted registration fee, but it is not required to participate.
Membership fees support the club and help our team with better support, better equipment, and better growth opportunities. Sailing scholarships are available, and you can apply here.
Adult Sailing
Hatteras Sailing teaches private and group sailing to adults. Currently, we teach on Stiletto-27, Hobie 18, Flying Scot, and Collegiate 420. One of our club members is in the process of buying a cruising monohull so that we may also offer cruising education and big boat sailing opportunities to adults and juniors. We will keep you up to date when that comes online.
Membership is not required for adult sailing lessons. Group Adult sailing lessons are available to residents of Hatteras Island. Private lessons and private camps are available to visitors.
… and more
Members are invited to participate in all our sailing and social events.
a full year of social events
jam packed calendar of sailing opportunities
use of club boats during any club-sponsored sailing event (first come first serve, charter fees may apply)
local regatta & travel regatta opportunities
one design racing right here on Hatteras Island
Become a member
If you are interested in membership in Hatteras Sailing, please complete the form below and we will send you our membership application.