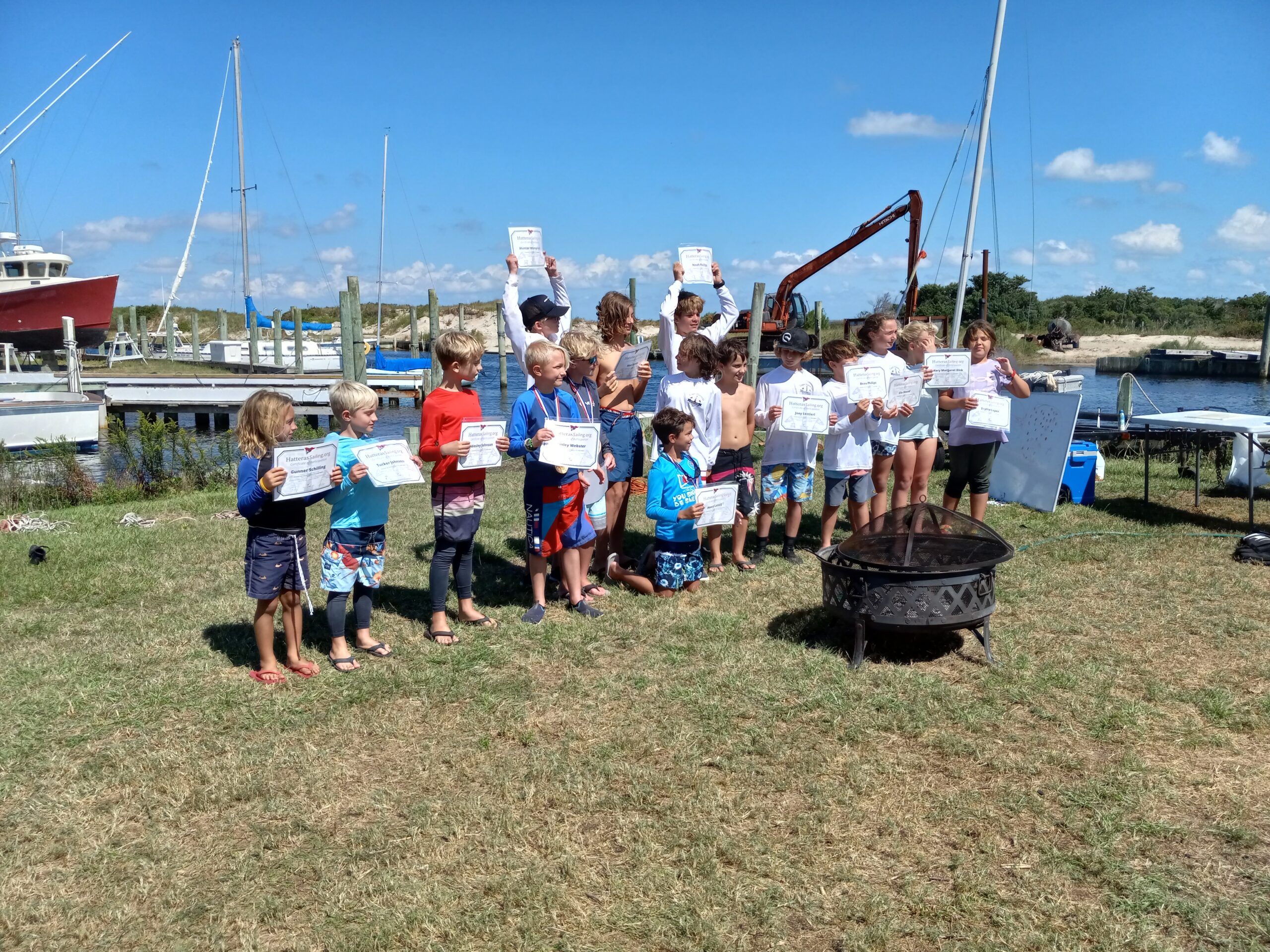 Hatteras Sailing Organization Sponsorships
Support Hatteras sailing through sponsorship
Hatteras Community Sailing is set up as a nonprofit organization under the US Sailing Community Sailing program. Hatteras Sailing Organization (Hatteras Sailing) is a member-based organization, open to all, created to encourage sailing and competitive opportunities for our Island Youth. Hatteras Sailing is a nonprofit community organization focused on inclusion of youth and adults who have a desire to learn more about our Island's wonderful natural assets!
Please spread the word to local and regional business owners who share our passion for seeing our youth on the water! Some businesses out there are actually looking for worthwhile programs like Hatteras Sailing Organization to donate an annual community support budget. Now is a great time to reach out to any local or global business interested in youth health education that sponsors active and educational programs like ours.
Hatteras Sailing is a US Sailing Community Sailing program and falls under the protections and assurances of US Sailing.
2023 Sailing Scholarships
These sponsorships are to cover the cost of tuition for summer sailing camp, weekend sailing for team members, and/or bundle registration to one of Hatteras Sailing regattas. When the sailing team travels to regional events, we will publish travel scholarships for each event if you would like to sponsor a sailing team member's travel and regatta registration. Choose earmarked sponsorship if there is some other specific need you would like to meet.
Wind n' Waves Regatta Sponsorships
Our two annual events are the major fundraising effort of Hatteras Sailing. We sell tickets at the events, but make every effort to host these events at $0 cost to Hatteras Sailing. For each ticket item we sell, local businesses donate goods or money to cover the cost of the offering during the regatta. The regattas are a triple-fold benefit to Hatteras Sailing and our local community here on Hatteras Island:
Bring visitors in shoulder season
Provide local sailing competition opportunities for Hatteras Sailors
Raise money for Hatteras Sailing's operating expenses
Bathhouse Sponsorship
Please help Hatteras Sailing pay for our new, clean bathhouse. The total cost was $4800. Get your name on the Bathhouse Sponsor Plaque.
Have a sponsorship question?
Please get in touch with us using the form below. We are really quick to respond. Thank you.
Sponsors
Hatteras Sailing is a sponsor and member supported organization. Thank you to all our local business and individual sponsors.