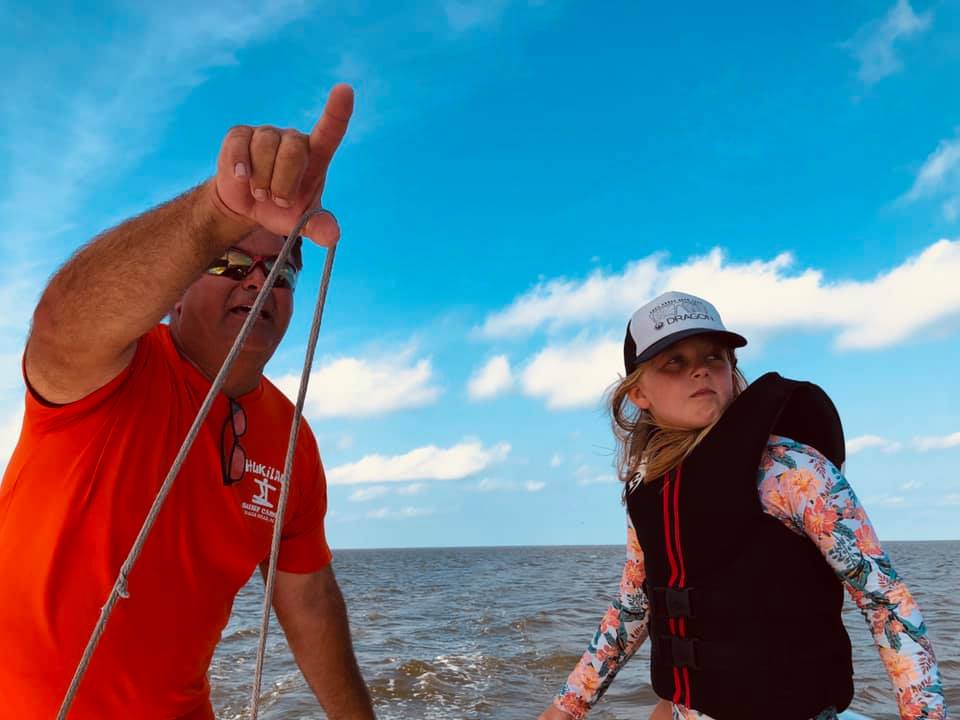 Registration
Summer Sailing Session is one of the best to participate because of the warm weather and lighter winds. Programming begins on June 19th. Registration will be open from June 7 to June 17. Registration is on a first come first serve basis and there are currently 8 spots open for each level. A Wait List will be formed for additional interest should more than 8 sign up. We will share the link to the waitlist once the 8 spots per program are filled and paid for. Here is what to expect from the class levels –
The beginner program designed to build swimming confidence and familiarity with the boats. The goal is to prepare sailors to join the intermediate sailing with solo sailing an opt class sailboat pram. Check out the detailed beginner sailing program plan: https://hatterassailing.org/sailing/learn-to-sail/beginner-program-plan/
Intermediate
This is for kids who are good swimmers and feel safe and secure on the water. They will be on small boats by themselves learning basic sailing skills each weekend plus some purely fun activities.
Invitational Sailing Travel Team
The Advanced Sailing group is by Invitation only. The Coaches will get together and offer an invitation to join this group to kids who have previously participated and have shown a desire to show up regularly and push themselves to learn racing skills and techniques. Sailors will train on Optis and 420 Sailboats and possibly participate in Regional Regattas.
Hobie Cat Sailing
This is a completely separate program on the Hobie 18's for Kids and Adults. The Pricing is different for this program because of the high cost to maintain these larger and more complex boats. To join the Hobie Program the fees will be $299 for adult members and $599 for adult non members. We will offer a 20% discount for kids. If you purchase a Hobie 18 or want to sponsor the refurb of one of our Hobie 18's, your registration will be at no cost in return for the large investment in time and money to maintain your boat and keep it ready for club use and possible rental fleet fundraising program. We are testing the waters with this program before offering it online. Email me at jayphillips@hatterassailing.org if you are interested in participating. If we have 4 or more commitments we will open it up.