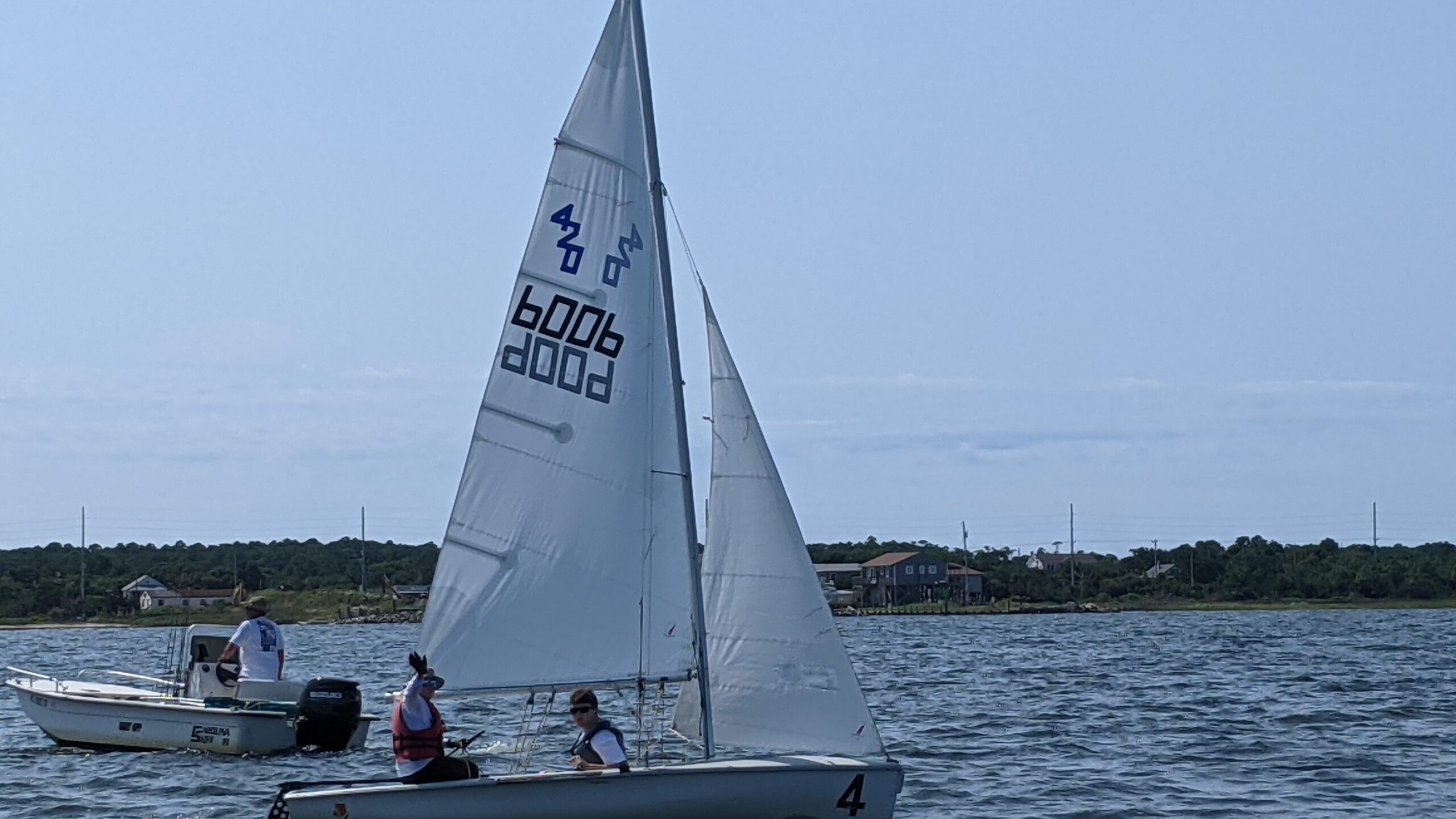 Race Clinic with 420 Team and Opti Team
The first Fall 2021 Hatteras Sailing race clinic went so well. Extra thanks to the parents and volunteers who helped us today with both the older group and the Opti Intermediate group. Special thanks to Jenn Dunn and Brad Doerr who both came with powerboats to help get sailors and spectators out to the practice arena.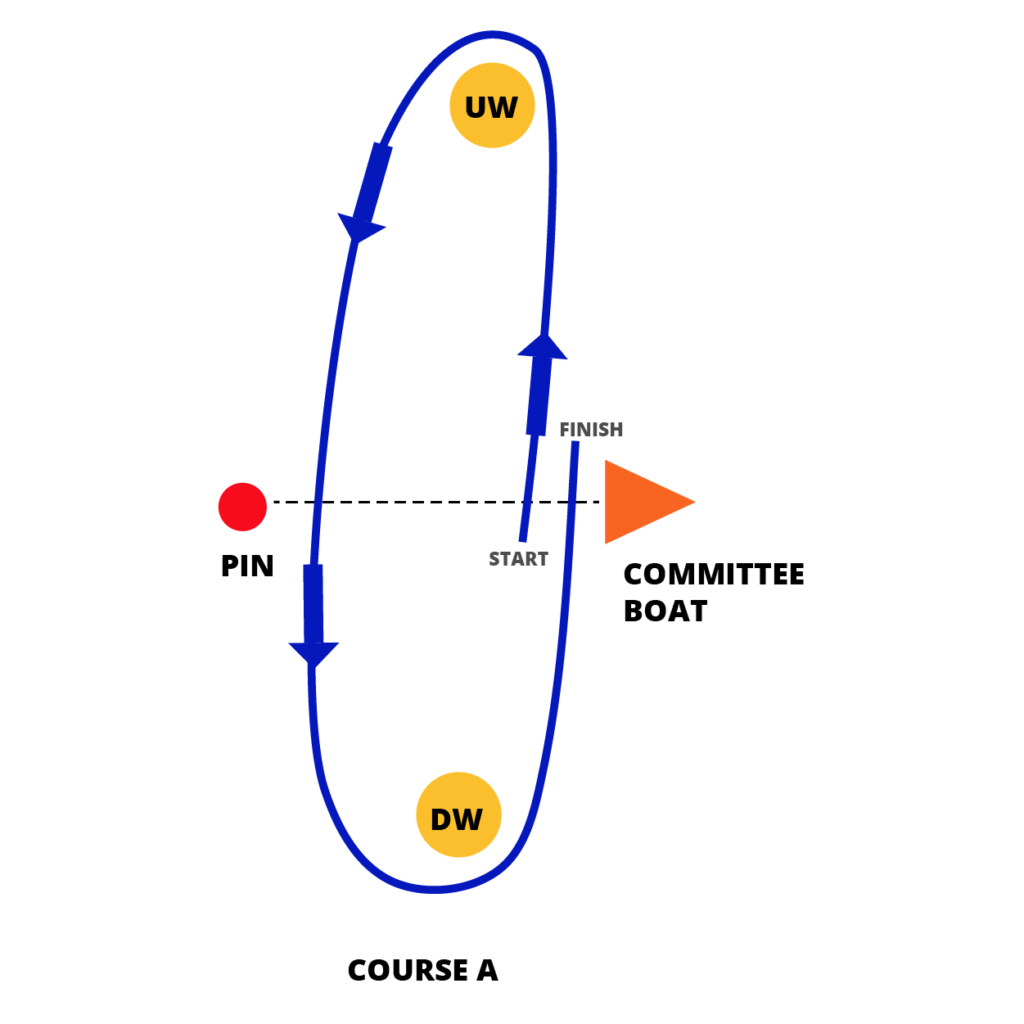 420 & Opti Team Practice
We celebrate Lana Luckett and April Oden sailing as a team independently together in a 420 as a team for the first time today! Wonderful job. The new team enjoyed sailing in light wind steady conditions around the sound behind Buxton harbor.
Sarai Bullock teamed up with Parker Doerr. Cami Sedlak teamed up with Marissa Liner. These two 420 teams along with the invitational Opti sailors practiced sailing in close conditions up and down the start line. The coaches drilled these sailors on tacking handling, starts, and wind shots at the start line. After drills, we scrimmaged on course A in the diagram above. In the Opti team, Connor Hakola and Joey Lettieri consistently finished each scrimmage in the top two of our sailors.
Opti Intermediate Practice
Thank you to Will Raez, Chip Hammack, and Julia Everhart for staying in the water with Opti Coach Meg Phillips and helping wrangle Optis. The Opti Intermediate sailors had perfect conditions for first time practice with a tiller extension – light and steady wind. We started with a chalk talk that set the learning goal for our season – mainly remembering that we want to stay calm and not get stuck in irons.
On the water, we individually drilled the posture during tacking – the motion of sitting windward, pushing the tiller, ducking the boom, and sitting back up on windward after the tack. We will continue to drill this movement and posture each week until it is fully in muscle memory and they are ready to speed all that up into one fluid roll tack maneuver.
Beau Phillips joined our practice and lead the sailors in a "follow the leader" exercise around a short course between the shore and the downwind mark. Will Raez performed well, keeping up with Beau as they sailed upwind-downwind throughout the practice. Jacob Liner steadily improved through the day, finding his way upwind with Beau and Will by the end of practice.
Don't be scared, and don't get stuck!
Scared: we want to learn how to feel in control and not fearful and scared. Staying in control of our boat and remembering that the worst that can happen is a capsize equips us to remain calm. We all already know how to recover from a capsize, and it is not all that bad. We discussed two ways to slow down if we feel out of control:

release the main sheet
turn the boat upwind

Stuck: our season is going to be learning how to stay out of the no-go zone and how to get un-stuck when we do get caught in irons.

Bear off: bear off until the sail fills with air
Visual focus: keep your eyes focused on your sails, tell-tales and not the target. Sail as fast as you can with the best sail trim possible
Today's Opti game boat goes to Will Raez. Good Job Will!
Photo Gallery
Photo credit: Brian Bullock
Photo credit: someone using Jay Phillips' phone