2022 Youth Sailing and Nature Summer Programs by Hatteras Community Sailing!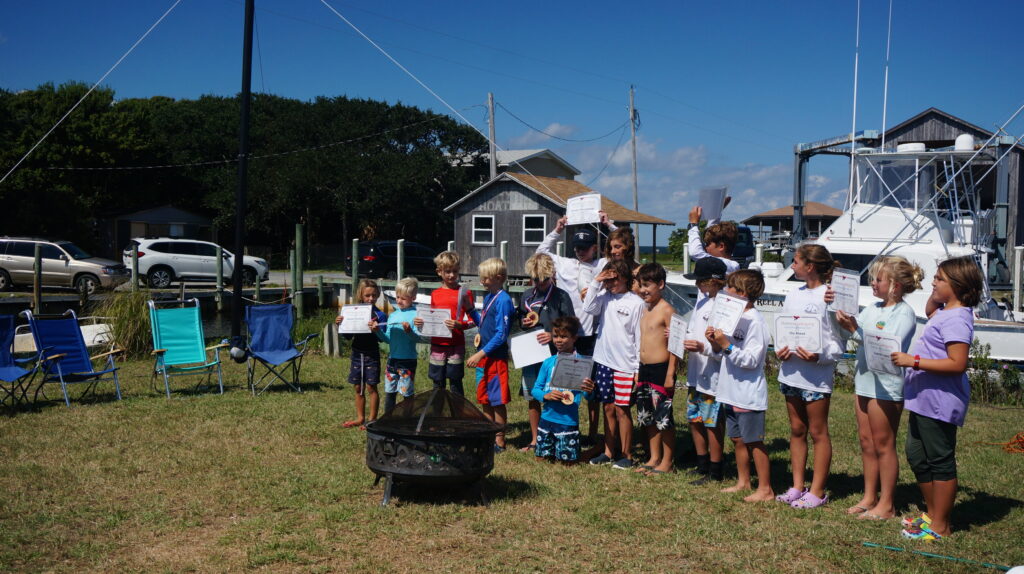 Designed for Weekly Vacationers
The Cape Explorer Camp Program runs on a weekly basis from Memorial Day to Labor Day every Summer from Buxton North Carolina, which is the Village located at the tip of Cape Hatteras. Kids come from Monday – Friday from 9 am to 1 pm every weekday, which leaves 7 more hours of daylight each day to return for family vacation fun.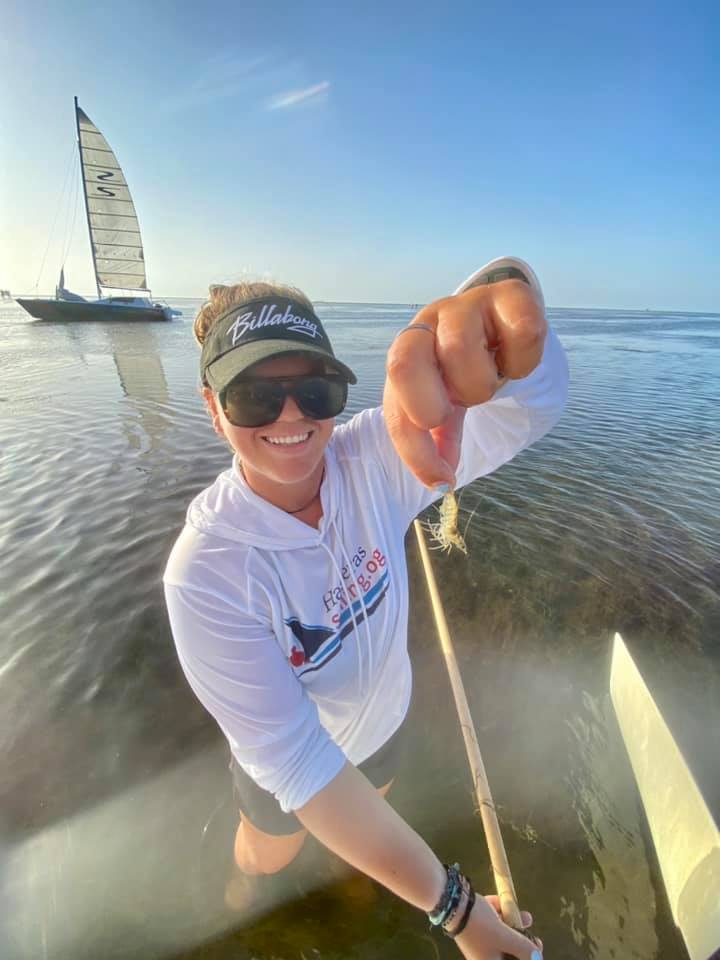 Program Focus Topics
The name "Cape Explorers" kind of gives away the game plan! The Cape is surrounded with water, the Atlantic Ocean on one side and Pamlico Sound on the other, so our exploration takes us to the water! We use our sailboats and coach boats to take the kids to hidden bayside beaches bordered by beautiful live oak canopies, where they can play in the shallow water and learn out the sea creatures. They will get some time, weather permitting learning about the wind, water and currents on the Sound and Ocean. Buxton Woods is full of hiking trails and if the water is too rough, we divert to forest trails. Hatteras Lighthouse and even Cape Point where the big fish roam! There is more to do than we can mention, and its all extremely fun!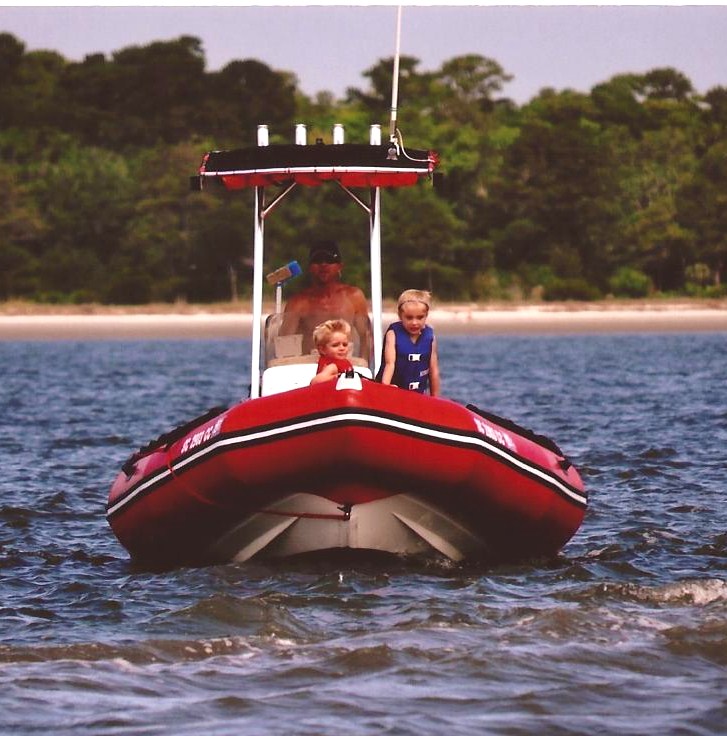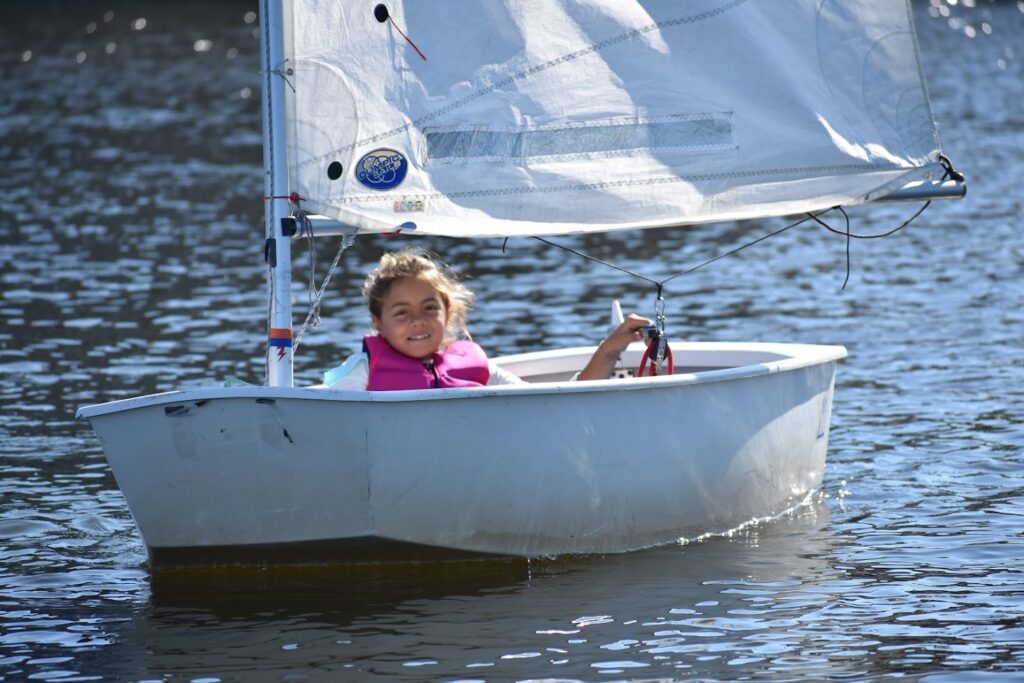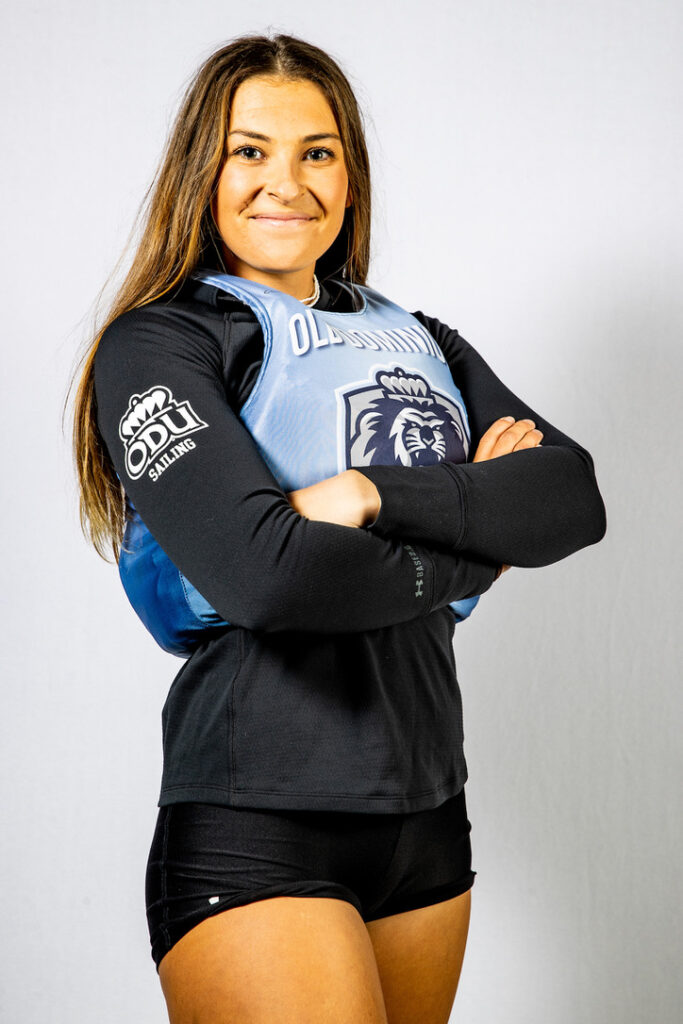 Top Notch Instructors and Coaches!
Our Sailing Instructors are all US SAILING Certified Instructors with ample safety and first aid training. These are not just some bigger high school kids on summer jobs, they come from proven Intercollegiate Sailing Teams like Old Dominion University and Duke! They have a passion for the Sea and love to share that passion with your children. Our philosophy is introduce sailing in as fun, game based method as possible, to build a comfort level. Then as the kids become more comfortable with the balance of the boats and effects of the wind, we progressively increase the learning challenges. Its something that takes more than just a few hours, so that why a 5 day camp structure is so wonderful!
Each participant learns to be the Master of their own ship! Its always wonderful seeing the expressions of accomplishment on the kids faces when the light comes on, and they get it! Its their boat! They are in charge and everything that happens on that boat is a direct result of their actions. For smaller and younger children we use the Optimist Prams normally with a reduced sail plan, unless the wind is really light. For the older and larger build youth, we can use the 420's Dinghies… Some dont like being their own skipper, so the 2 person boats mitigate by offering a chance to be the crew and let someone else drive the boat.
Makalynne Dyer is our Head Coach, and she graduates from Old Dominion University in Virginia this year class of 2022! In addition to 4 years of participation on the ODU Varsity Sailing Team, she has a great background teaching at different sailing organization in the mid Atlantic and Midwest US. She hails originally from Colorado and it was a local community sailing organization that sparked her passion for the Ocean. She has taken unique opportunities to sail in the Caribbean through the Seamester Program, which we highly recommend and Oakcliff Sailing in New England, started by Americas Cup Skipper Dawn Riley. Makalynne is a great person to help your children develop the same passion for the Sea.
Mixing it Up! – Exploring the Cape in all its glory
Cape Hatteras has so much to offer, no one can really see it all in 5 days. Our goal is to give the kids a well rounded and fun exploration of some of the wonderful sites, nature, sports, and history that we all love about Cape Hatteras. From the Shipwreck Museum (as a good alternate indoor activity in bad weather days) to the Clam Shoals just a few mile out in the middle of Pamlico Sound. We can get to the North Side of Ocracoke to explore the rather untouched beaches along Hatteras Inlet. Catch and release some Blue Crabs, Ghost Crabs, and Sea Clams!
Emphasis on Safety!
Hatteras Sailing provides all the Personal Flotation Devices needed for the kids. We recommend all kids have a shorty i.e. short sleeve and legged wetsuit and water shoes to protect their feet from getting cuts from oyster shells. Understanding the Ocean is important and no visit to Cape Hatteras would be complete unless the kids get to learn about the Ocean and how to avoid getting into unsafe situations so they can really enjoy it for the rest of their lives trauma free! This includes learning about rip currents, side shore currents, wave safety, beach breaks, sand bars, and more. Weather permitting they can get an introduction to surfing, skimboarding, and even possibly some wakeboarding if the wind is calm. We learn about stingrays, skates and mantarays…. which are dangerous and which are not. Identifying potentially harmful critters like venomous snakes, alligators, and harmful jelly fish to look out for are all important topics to have some knowledge about.
Big Boat Adventure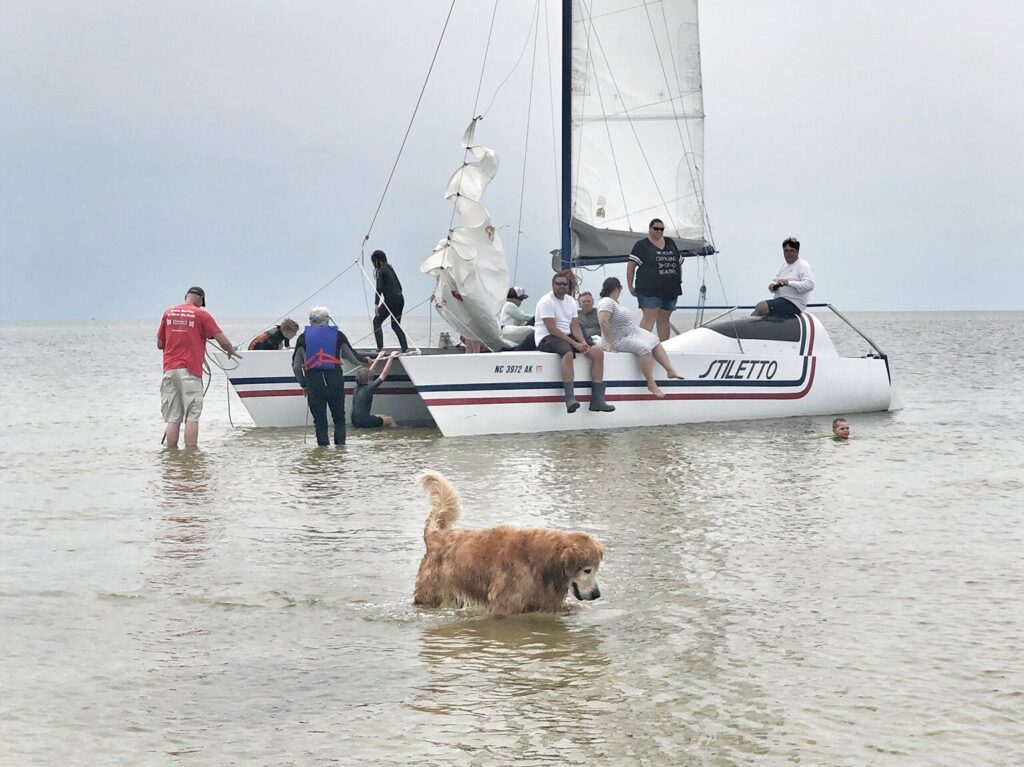 Powerboat Trips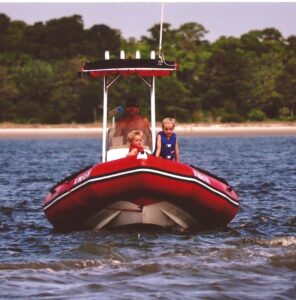 Small Boat Skills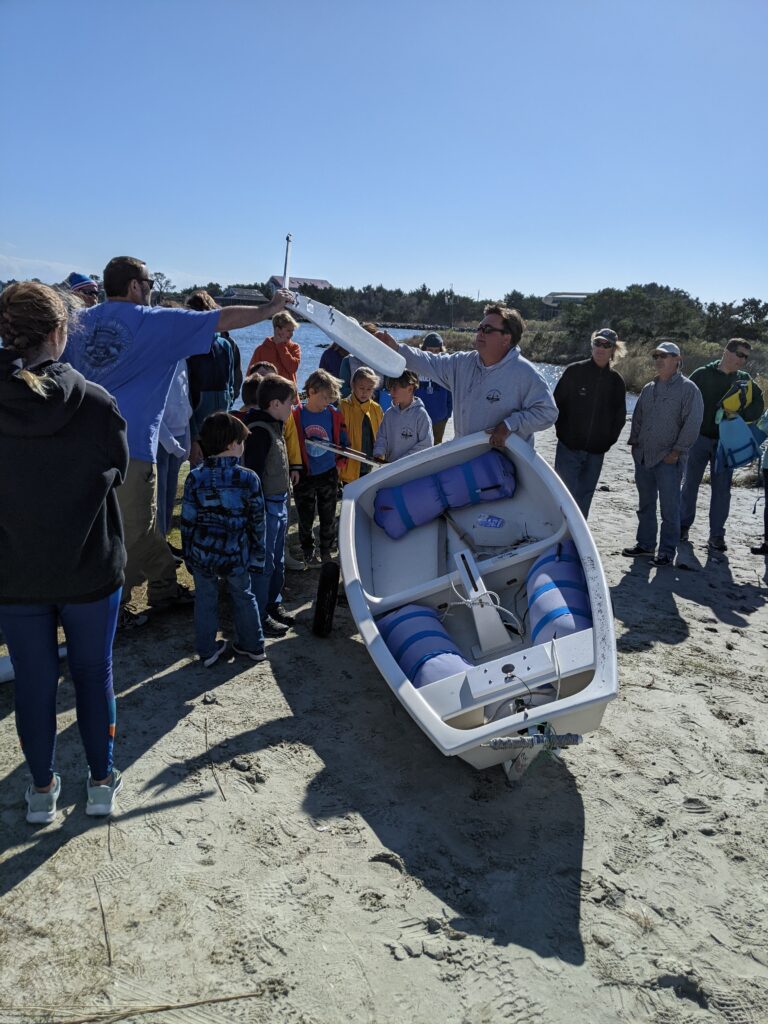 Notes: Camp Programs are limited to a total of 12 registrations per week. There is a 4 person minimum registration level per week. Good behavior standards and expectations are required to keep boating activities safe for all participants. These behavior and safety rules are pretty common sense, but will be outlined in your confirmation. Kids can be sent home for the day at the sole discretion of the Coaches if they are show any signs of illness or repetitive poor behavior.
| | |
| --- | --- |
| Click Below to Register Your Date! | Days, Dates, Times, and Fees |
| 1003 June Camp Week 3 | M,T,W,TH,Fr June 20 – 24 (9 am to 1 pm daily) $395 per child |
| 1004 June Camp Week 4 | M,T,W,TH,Fr June 27 – July 1 (9 am to 1 pm daily) $395 per child |
| 1005 July Camp Week 1 | M,T,W,TH,Fr July 5 – 8 (9 am to 1 pm daily) $345 per child |
| 1006 July Camp Week 2 | M,T,W,TH,Fr July 11 – 15(9 am to 1 pm daily) $395 per child |
| 1007 July Camp Week 3 | M,T,W,TH,Fr July 18 – 22 (9 am to 1 pm daily) $395 per child |
| 1009 August Camp Week 1 | M,T,W,TH,Fr August 1 – 5 (9 am to 1 pm daily) $395 per child |
| 1010 August Camp Week 2 | M,T,W,TH,Fr August 8 – 12 (9 am to 1 pm daily) $395 per child |
| 1011 August Camp Week 3 | M,T,W,TH,Fr August 15 – 19 (9 am to 1 pm daily) $395 per child |
| 1012 August Camp Week 4 | M,T,W,TH,Fr August 22 – 26 (9 am to 1 pm daily) $395 per child |
| 1013 August Camp Week 5 | M,T,W,TH,Fr August 29 – Sept 2 (9 am to 1 pm daily) $395 per child |