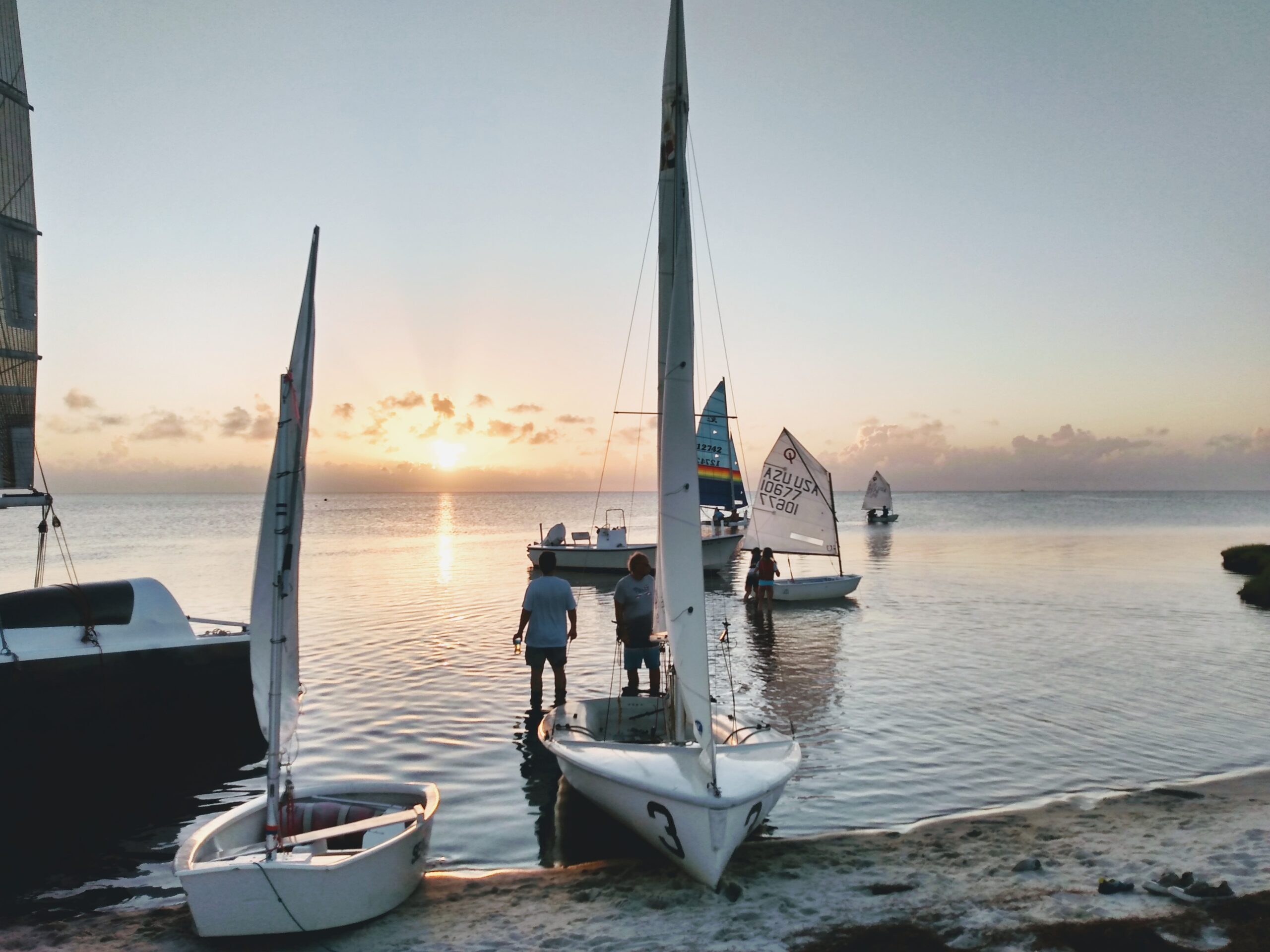 Summer's End
Beach Regatta Barbecue
Sat Aug 7th, Canadian Hole
(** first parking lot with bathrooms)
As an organization, we have accomplished so much in two short years. It is time to pat ourselves on the back, relax, and have a little fun.
All club members, sailors, parents, and friends are invited to a fun end of season sailing party at Canadian Hole. We have much to celebrate. Many, many sailors have gone from never stepping foot on a sailboat to independent optimist sailing. Several of us have attended regional regattas, and we've even earned some trophies.
Please invite all your family and friends to come out and celebrate with us. Our club has lots of news, announcements, and awards to hand out. Don't miss this fun event.
Schedule of Events
11:00am – Loading, rigging, launching
Sailing Team sailors, sponsors, and members able to help load and rig should meet at the Buxton Fish house location to load the boats into the trailer, transport to the party location, unload, rig, and ready.
** We should be rigged and ready at noon.
12:00pm – Awards & Recognitions
End of season awards and recognition of our sailors, members, sponsors, and volunteers for their hard works and contribution to growing our club so quickly over the past two years.
1:30pm – 3:00pm Mini Regatta
In a show of fun sailing and the lighthearted spirit of inter-club competition, we will host a short three race Opti Class series for the sailors.
3:00pm – 4:00pm Beginner & Intermediate Opti Sailing Demonstration
Some of our beginner and intermediate sailors are excited to show off new independent sailing skills for parents, grandparents, and friends. We will shorten the course and give them a shot at rounding the marks in a demonstration of independent sailing skills.
4:00pm – Barbecue & Independent Sailing
Jay will bring his giant cooler of ice. Bring your own drinks, side dishes, desserts, and snacks. The club will get some pork and chicken to put on the BBQ! Monitor and make comments here if you plan to bring a side,snack, or dessert. Thank you to all!
Bring beach tents, etc that you would normally have for a family fun day at the beach. Come for all or part. Everyone is invited to sail and enjoy the club boats!
Kid Sailing: Opti & 420 Class
Adult Sailing: Hobie, Stiletto, & 420 Opportunities for all ages to sail on 420, Stiletto, and Hobie.
Racing Results
| | | | | | |
| --- | --- | --- | --- | --- | --- |
| Sailor | Sail # | Total | Net | 1 | 2 |
| Noah P | 10677 | 2 | 2 | 1 | 1 |
| Beau P | 110677 | 6 | 6 | 2 | 4 |
| Joey L | 3 | 6 | 6 | 3 | 3 |
| Connor H | 9576 | 6 | 6 | 4 | 2 |
| Marissa L. | 8 | 10 | 10 | 5 | 5 |
** Max is out of town and his boat is open for another sailo