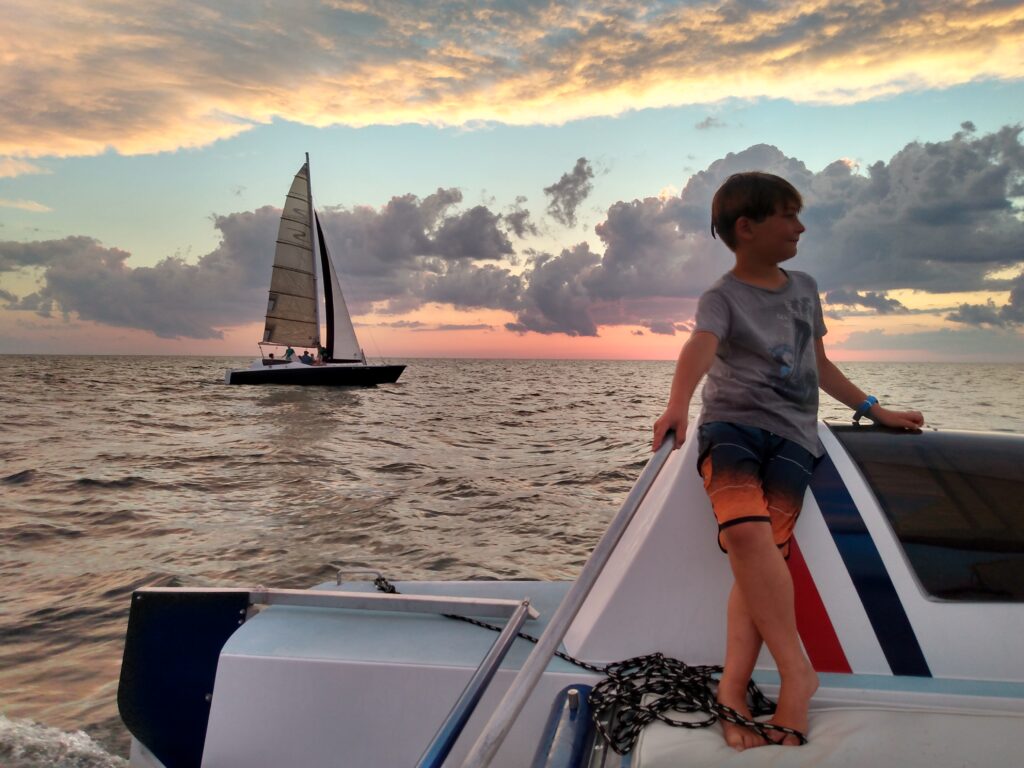 Hatteras Sailing Announces Fall '21 Beer Can Series for local residents, club members, and visiting sailors.
Beginning Sept 8th, 2021 Hatteras Sailing will be hosting a mid-week beercan racing series out of the new Hatteras Sailing Center in Buxton Harbor (the fish house)
In the true spirit of a beercan series, in celebration of our beautiful fall weather, and in anticipation of a cold winter, let's make the most of these next weeks of the best weather and slower work season. Beer-Can Races are just for fun, and intended for grown ups. They give us a reason to get together, have fun, practice sailing, and enjoy our boats.
10 Rules for Wednesday Night Beercan Series (if you can call these rules)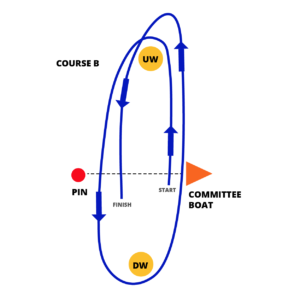 One design rules. Oddball boats may have a Portsmouth start if 3 or more boats are racing. 420s, Hobie 18, and Stiletto-27 class is open each week.
You must rig and launch your own boat, and put away the boat you sail. There are no club valets. Club boats are available for club members to race in the beercan series. Non-members may not use club boats, but everyone is welcome to hop on a club boat as crew or to race anything you have, can rent, borrow, or salvage that fits within the boundaries set in rule #1.
No sailor may take anything other than safety too seriously. Relax, have fun, and
keep it light. Late to the start? So what. Over early? Big deal. No instructions?
Improvise. Too windy? Quit, return to the clubhouse. Not enough wind? Break out the beer. The point is to have fun, and stay safe.
Do not mess up your boat. If you do, please fix it.
If you know the racing rules, please follow the US Sailing 2021-2024 rules. Few sailors we know have actually studied it cover to cover. Try not to collide. Starboard tack boats usually have the right of way. If you seem destined for a collision, try to avoid and shout, "Starboard" loudly and confidently regardless of which tack you think you are on.
Thou shalt not run out of beer. In this case, beer is used to indicate brewskis, can/box wine, or pain killers – these are the sorts of beverages typically arranged for 'beer can' racing; obviously, you don't want to run out lest the racing become serious. Of course, you can drink whatever you want out there, but there's a reason these things aren't called water races, milk bottle races, komboucha can races, or something else.
Do not amp out. No screaming, swearing, or overly aggressive tactics. Save that stuff for the regatta. This is not serious racing and there will be no protests or race committee. Don't do it – it's bad karma.
Always go to the club afterwards. Part of the gestalt of beer can races is bellying up to the sailing club tiki bar after the race. Etiquette demands that you congratulate the winners, as well as buy a round of drinks for your crew. When meeting new sailors, avoid the gung-ho,
overly serious types who rehash the evening in such gory detail that the post
mortem (yawn) takes longer than the race.
Bring your spouse, kids, friends and whoever else wants to go. Beercan races are great forums for introducing new folks to sailing, such as your neighbors, out-of-town visitors, co-workers and of course your family's dog. Don't worry; be happy. Leave the cell phone in the car (except for photo taking).
Juniors may participate in the racing if the boats are not otherwise being used by an adult. In the case of Opti sailors, you must be on the race team and get specific approval to participate by a coach.