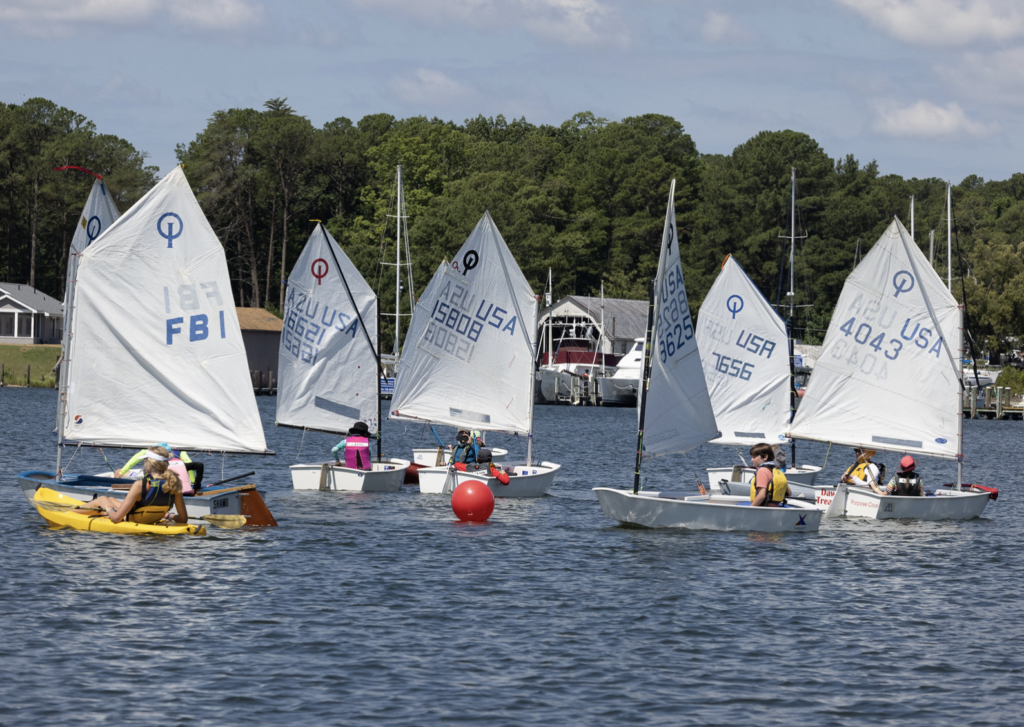 Chaperone Needed
WHAT: Chaperone for tent camping at Fishing Bay Regatta
WHERE: 1525 Fishing Bay Rd, Deltaville, VA 23043
WHEN: June 24th, 25th
Our sailors get just two opportunities to compete at the Fishing Bay Yacht Club each year — once in June and once in August. That is a big deal for our club because of these three important reasons:
Registration is cheap –> $50 per Opti; $70 per 420 Team
Location is nearby
Not a city so our Hatteras Island families feel more 'at home'
Camping is encouraged and free on the yacht club grounds
The wind is super light – good first regatta experience
So, What's the Problem?
The kids cannot compete at the regatta in June unless we can find a chaperone to tent camp with them on Friday and Saturday nights. If we can find a chaperone to camp with the kids, we can take our coach, sailors, and fleet. We are guaranteed to have so much fun and make lasting memories.
Which Comes First: The Chicken or The Egg?
Fishing Bay requires advance notice and the tent camping is limited. We can register the sailors at the last minute, but we may have to arrange lunch for them ourselves if we do. If we give notice of the camping at the last minute, the camp spaces may not be available. Let's start with the chaperone – can anyone we trust tent camp with the kids?
If you can help, please call 252-297-6665