Parents have asked about sailing specific gear. Here are some images, etc. Phillips BoatWorks (pHB) is a supplier for the leading manufacturer of dinghy sailing gear. If the club wants to put together an order, we can get some gear at competitive pricing. We can put together pricing as we get an order…
PFD (life jackets)
Pictured is the dingy sailing style vest which is rated and typical for sailing competition. It comes in all weight ranges and is typically worn over a Long Sleeve loose fitting rash guard.
Our invitational will have two each of the long sleeve rash guards to wear under the PFD.
Long Sleeve Loose Fitting Rash Guard (team jerseys)
Special thanks to OBX Spice Company for our team jerseys and shirts!
OBX Spice company sponsored some team jerseys and t-shirts. We will pick them up Thursday or Friday when we get to Hampton.
This is the graphic on the back, and our logo will be on the center front chest. Invitational sailors will have long sleeve rash guard material. T-Shirts for members and other teams are also ordered and will be available for purchase here on HatterasSailing.org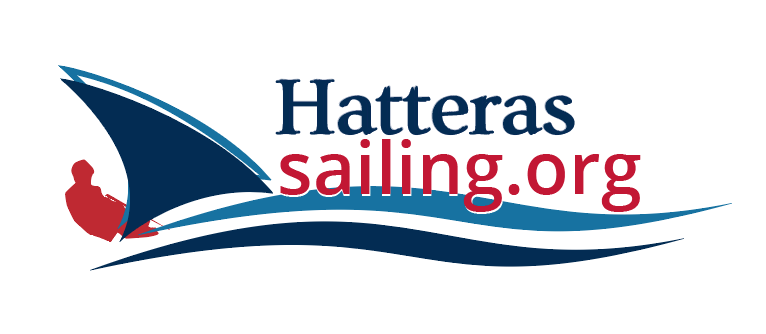 Event Vests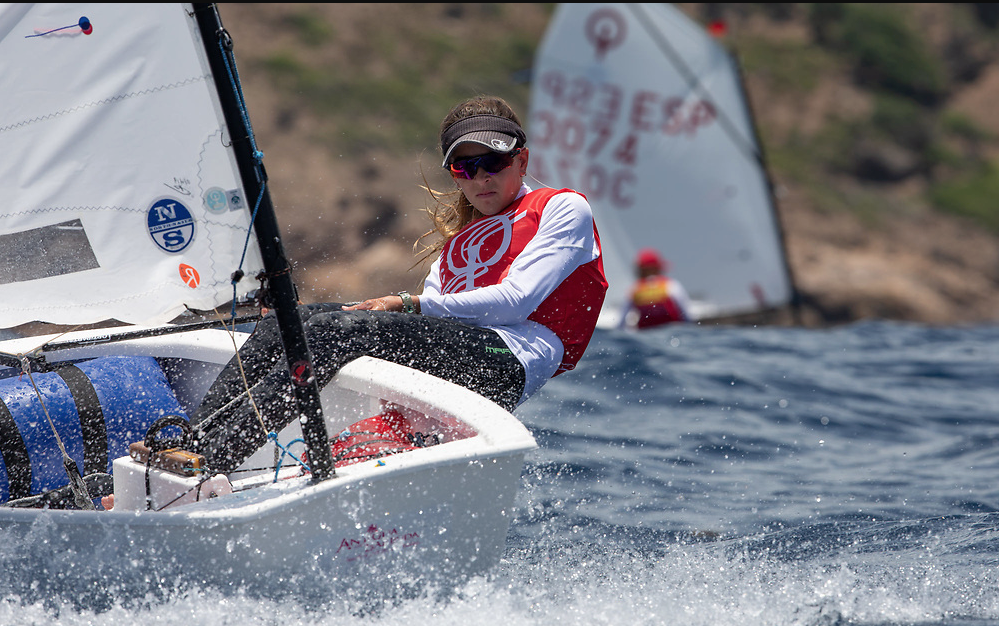 In the picture here to the left, the sailor is wearing a PFD underneath what is called an "event vest". It is just kind of the same thing as a scrimmage vest you would wear in soccer or something, and each team normally gets their logo, etc printed on the front and back for photography.
This helps unify the team's appearance regardless of the particular PFD each sailor has.
First layer (wetsuit or rash guard)
Depending on the season, the first layer is typically a full wetsuit or long rash guard legging style pants with dingy sailing boots. They are snug and have nothing to catch or tear on the boat's rigging and typically have stirrups to keep them down in your boots so they do not ride up.
Spray tops like the ones in the picture go over the life vest. Tighter fitting rash guard goes under and is to be worn at competition with an event vest over the life vest or nothing over the life vest.
In general, there is a safety consideration, sun protection, weather protection, etc with all sailing team gear and apparel.
Hiking Boots
Hiking boots are a little different than wetsuit boots. Both will protect your feet from oyster shells in the sound.
Hiking boots have protection over the toe so that your feet don't get caught or blistered by the hiking straps. They also have better grip on the sole and a harder, more rigid sole so that your feet do not get bruised from the rails of the boat.